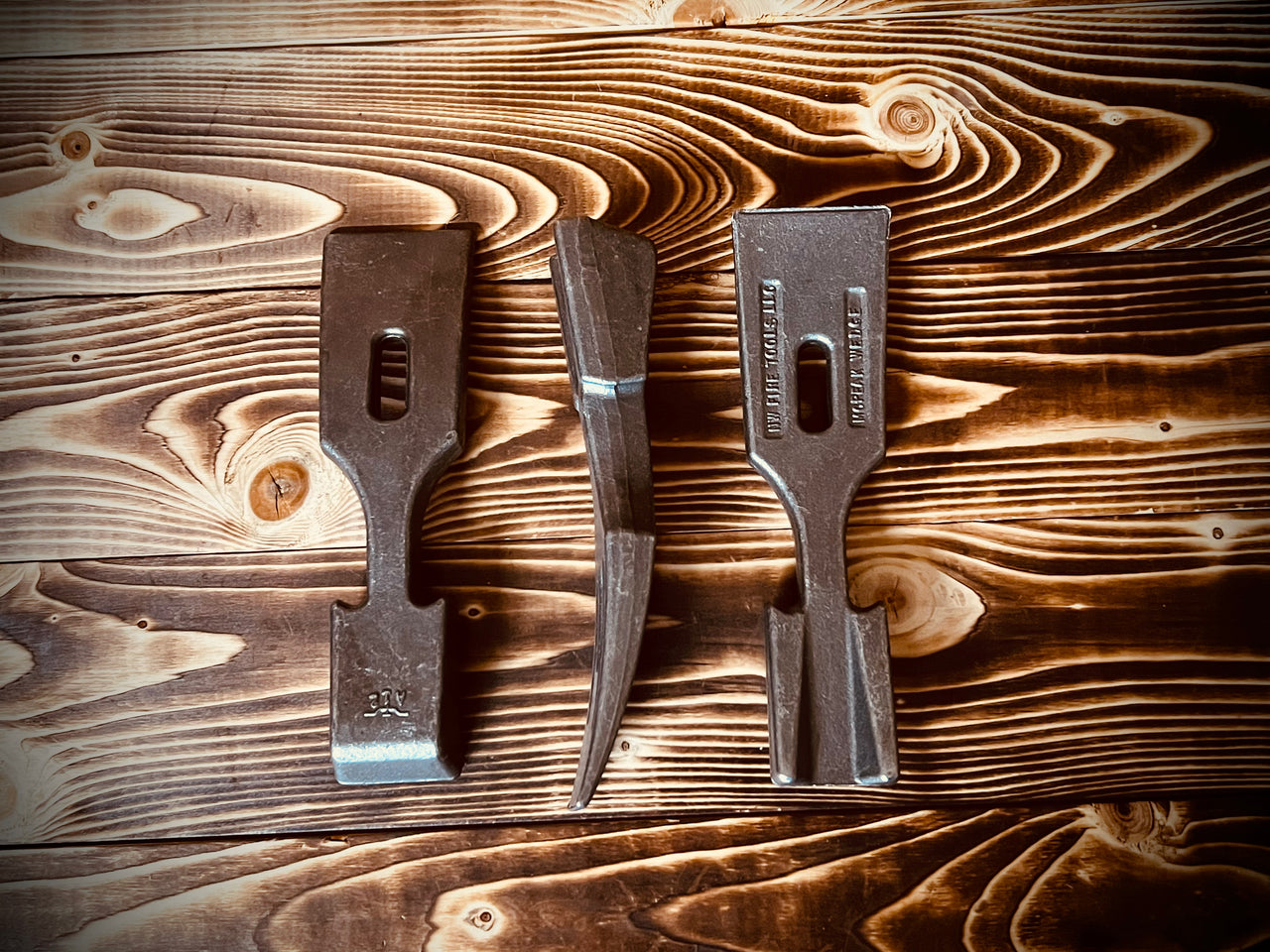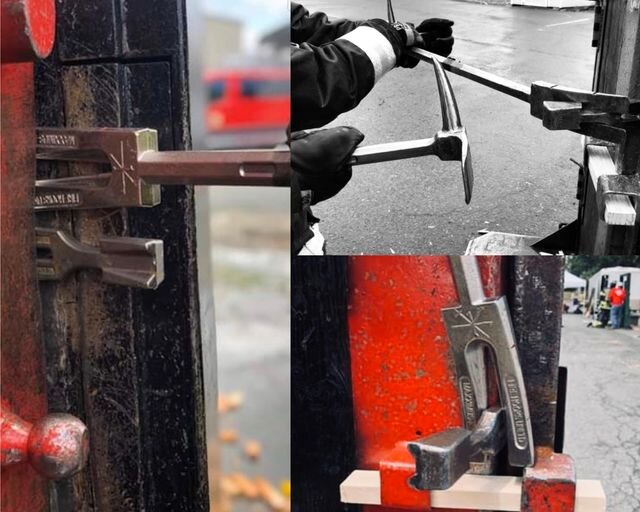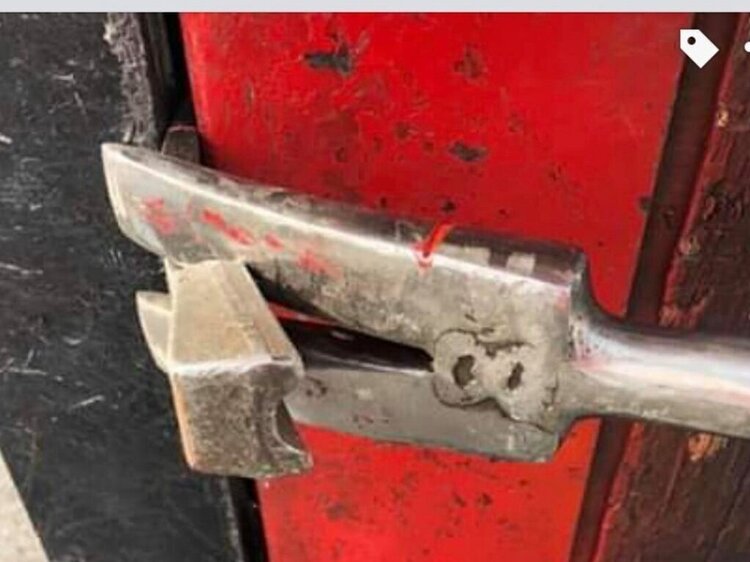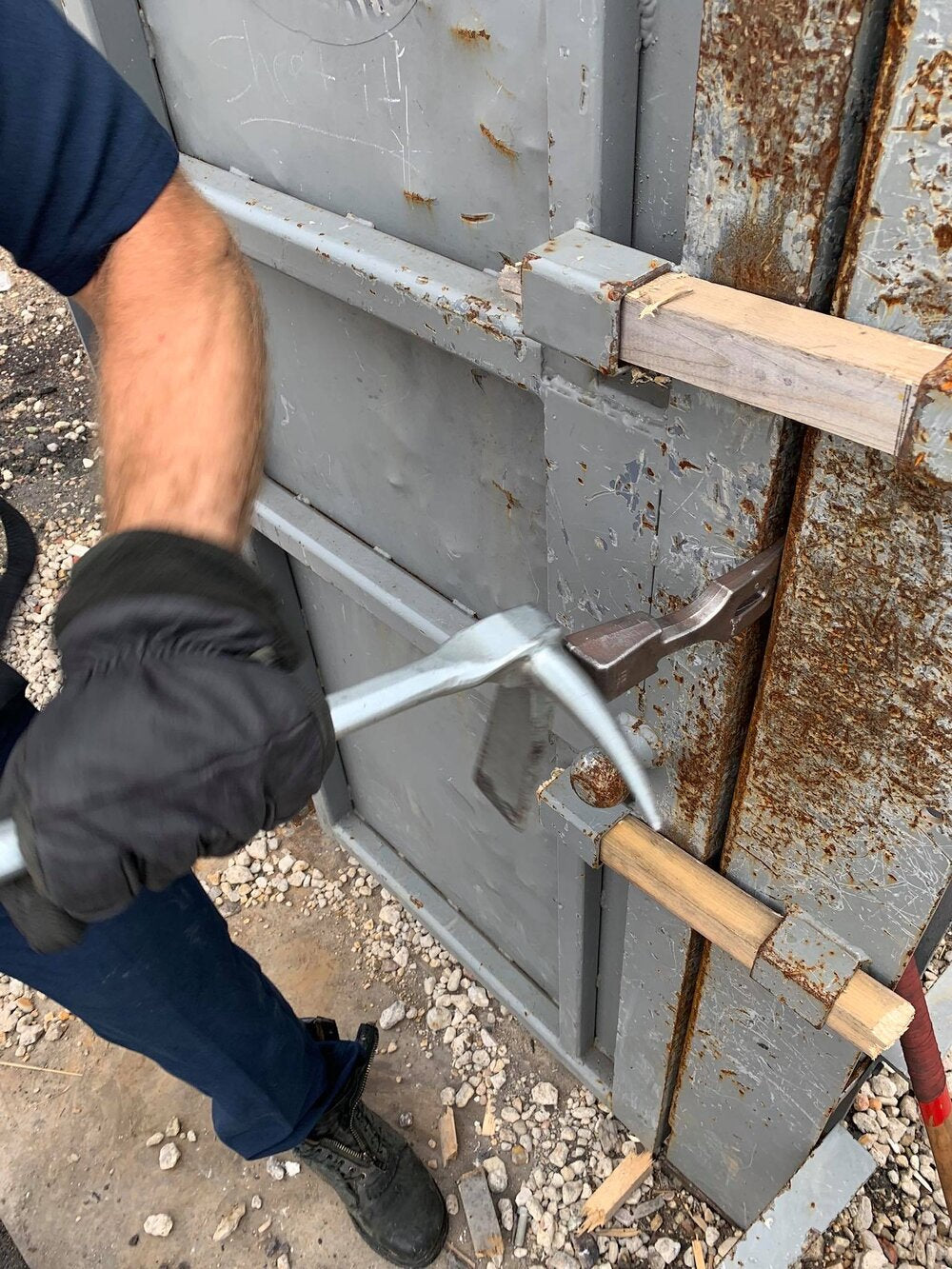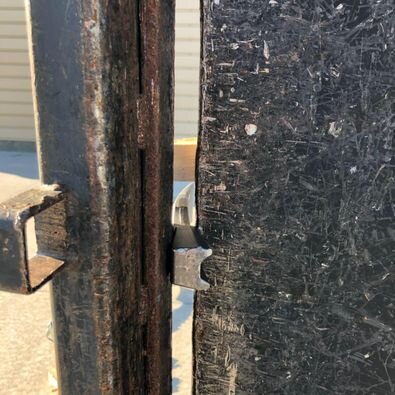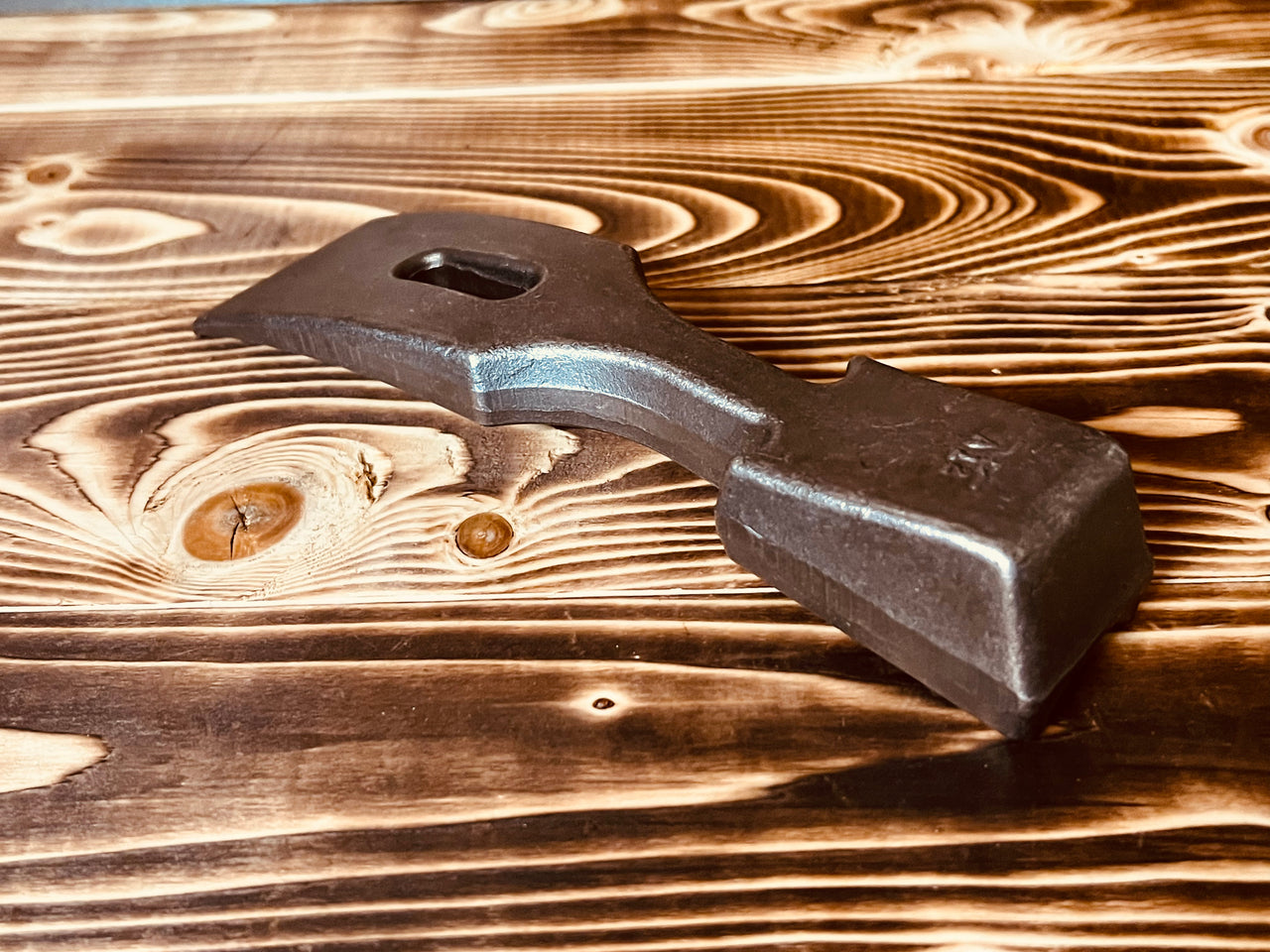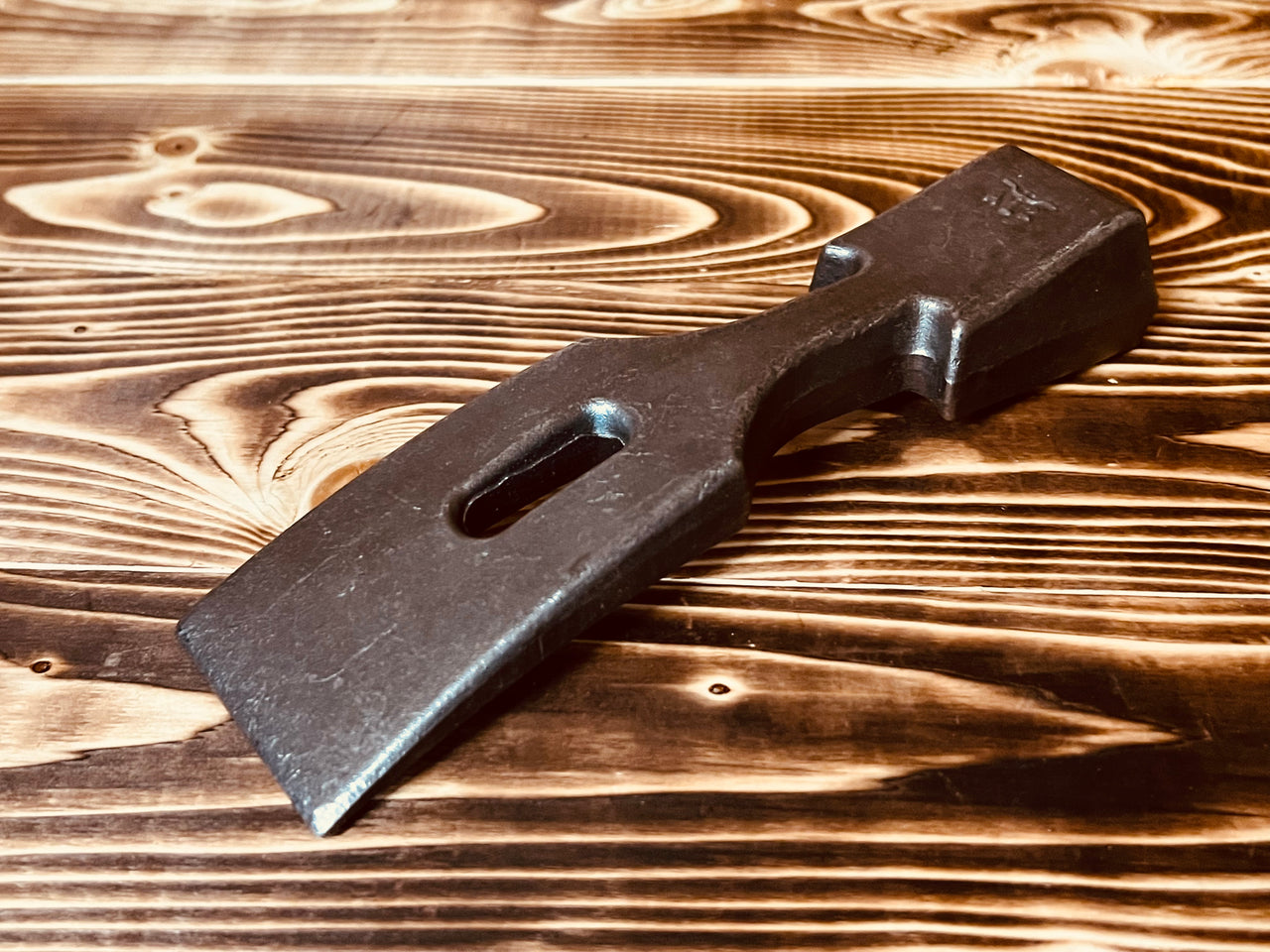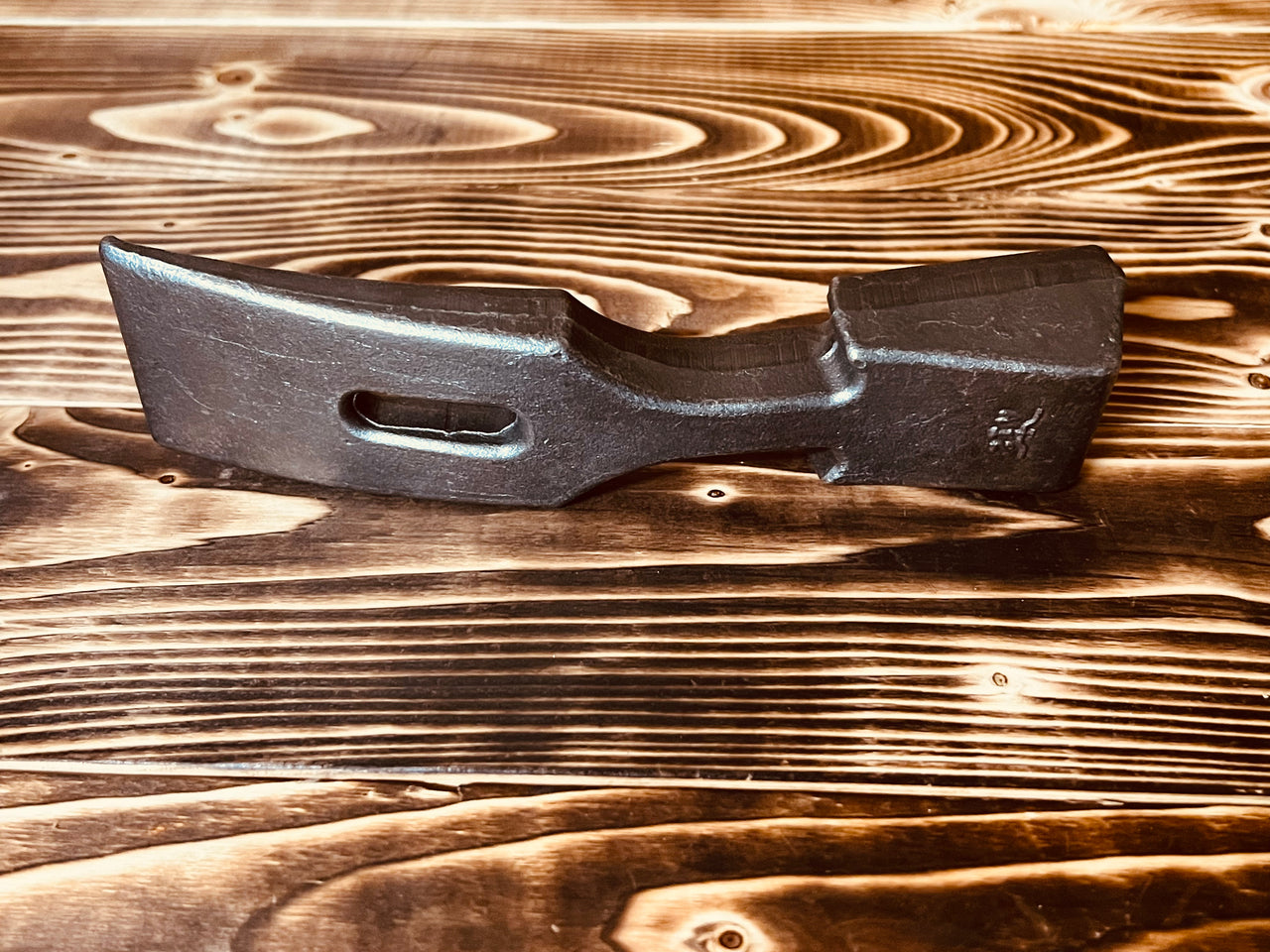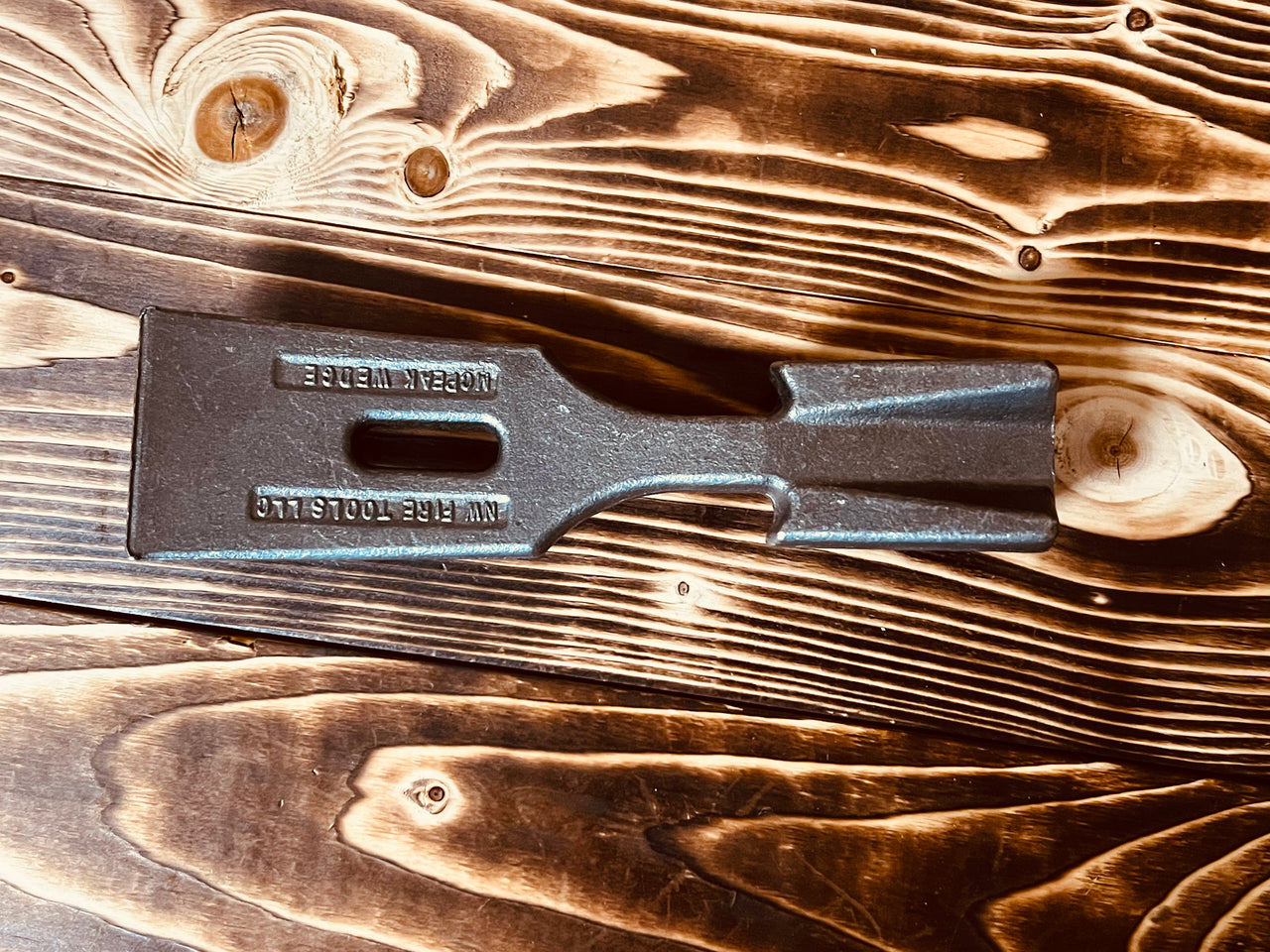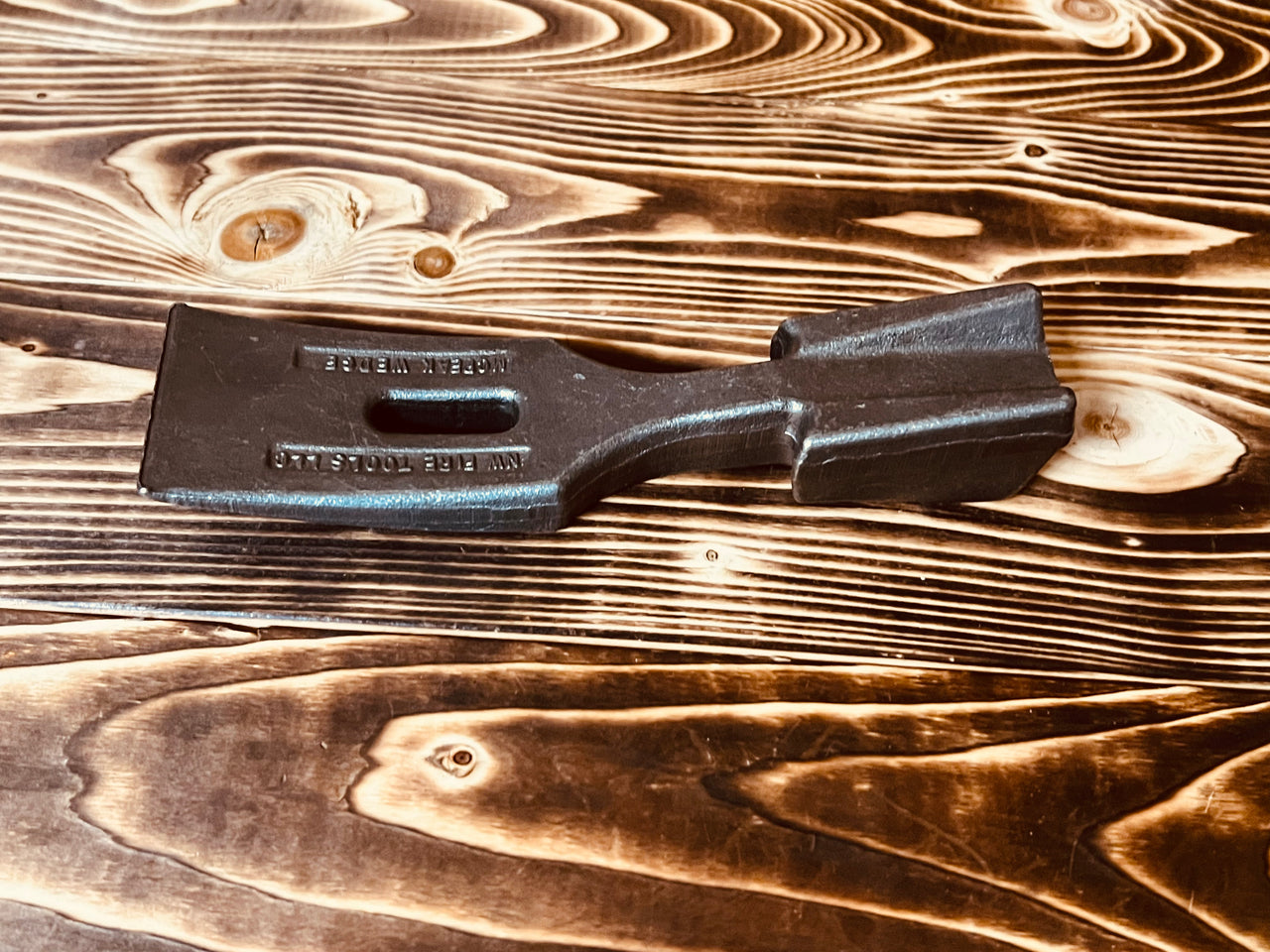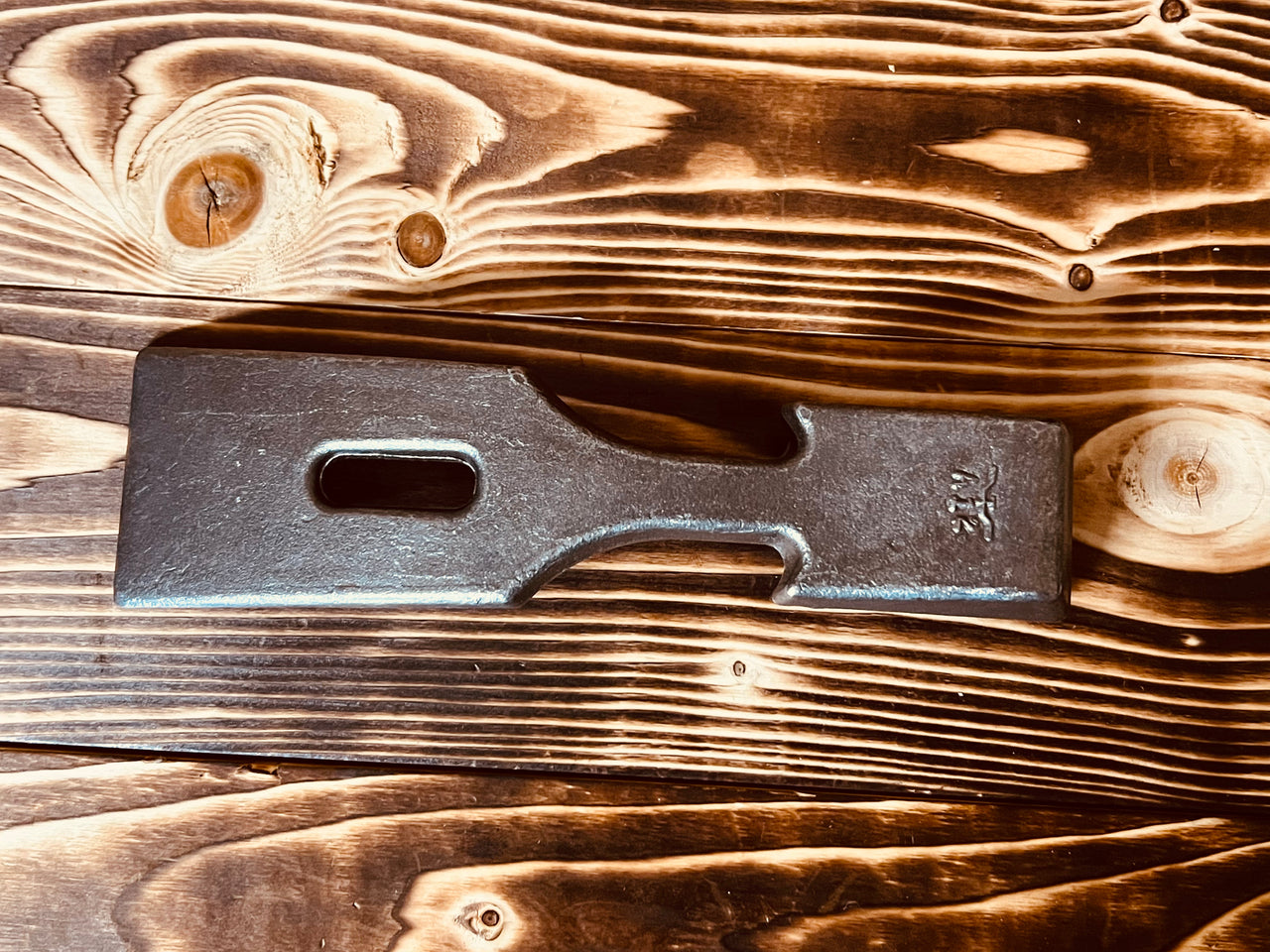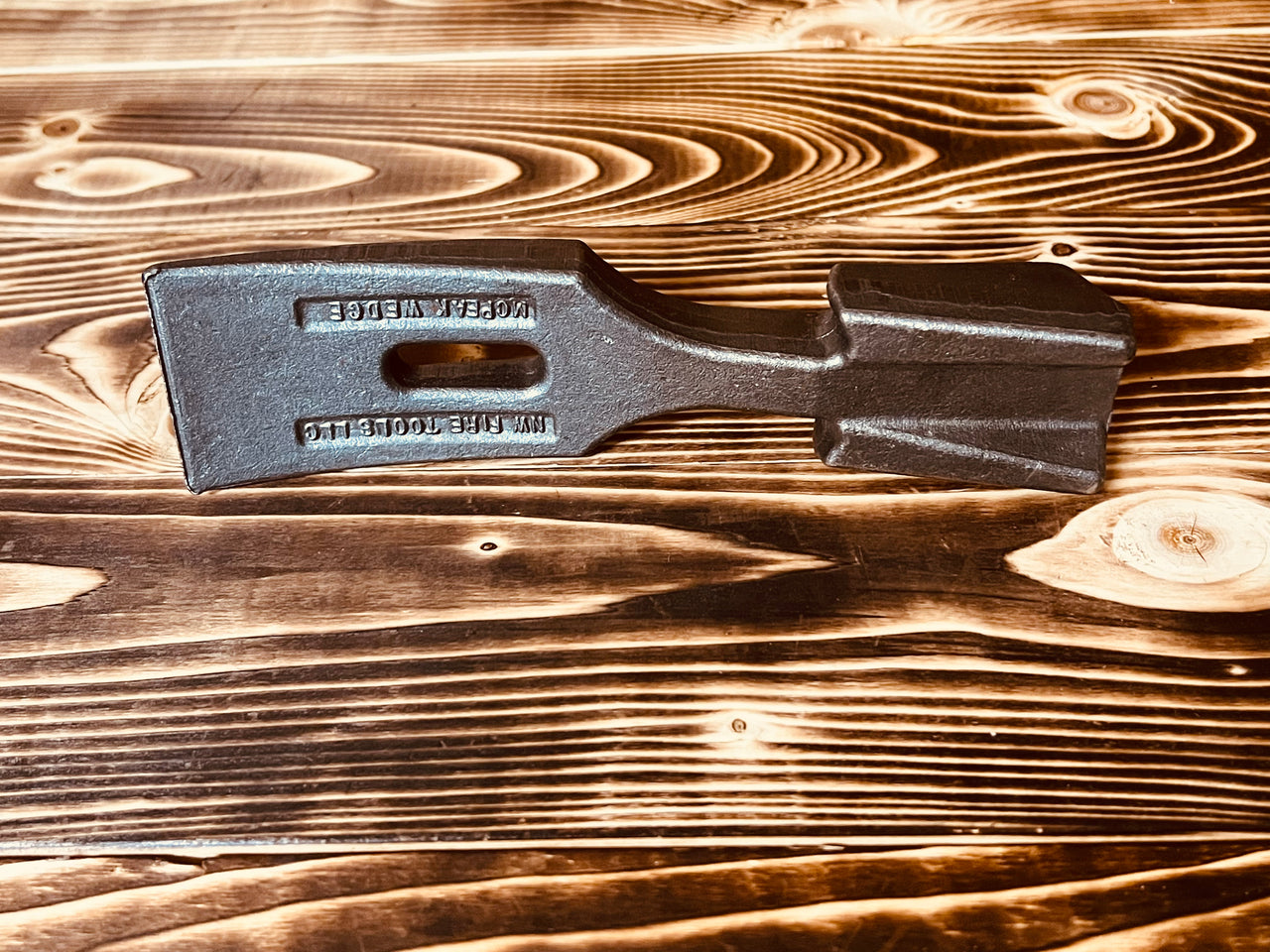 Description
Reviews
Shipping
**Pricing is for one (1) wedge**

The McPeak is forged 1060 steel made in the USA by a firefighter, giving it the strength to withstand being driven into door jambs with any striking tool.  The McPeak Wedge weighs 26 ounces.  
Marry the McPeak to a Halligan bar and use the Halligan to drive The McPeak for access. No need for an additional striking tool in this tool compliment.  Married with the forks of a Halligan increasing mechanical advantage.  Creates the largest most aggressive gap of any wedge on the market.
Forcing a door is typically a two-person operation. With the McPeak, made of forged 1060 steel in the United States, along with a standard Halligan bar, forcing a door is now a one-person operation done quickly and safely!
Serves its purpose
Works fantastically to force outward swinging doors. Inward swinging doors are its kryptonite. If we're honest, with a foot and a halligan, we can force 95% of inward swinging doors… but in the officer's seat, being able to marry this with a collapsible halligan, and not carry an axe.. is absolutely fantastic
Mcpeak wedge .
I am very impressed with the wedge on outward swinging doors makes it so much easier ! Didn't have enough time to get good with inward swinging yet but I love it !
McPeak Wedge
I think I'm going to love this thing! We've been forcing doors every day with it and it hasn't disappointed yet!
Great add on!
Great add on, little heavy but great performance!
Please note that we are owned and operated by active firefighter. Products usually ship within 1-3 business days depending on shift schedule.

Some products might take longer to ship. If a product takes longer to ship we put this info in the product description.

Feel free to email us at sales@coastalfiretraining.com

** Please not that Coastal Fire Training is not responsible for shipping address errors. All orders are shipped to the exact address provided at checkout. If there is an error made and your package is returned you will be charged for reshipment.**
Your Satisfaction is Our Main Concern
Contact us with any issues and we will make it right.