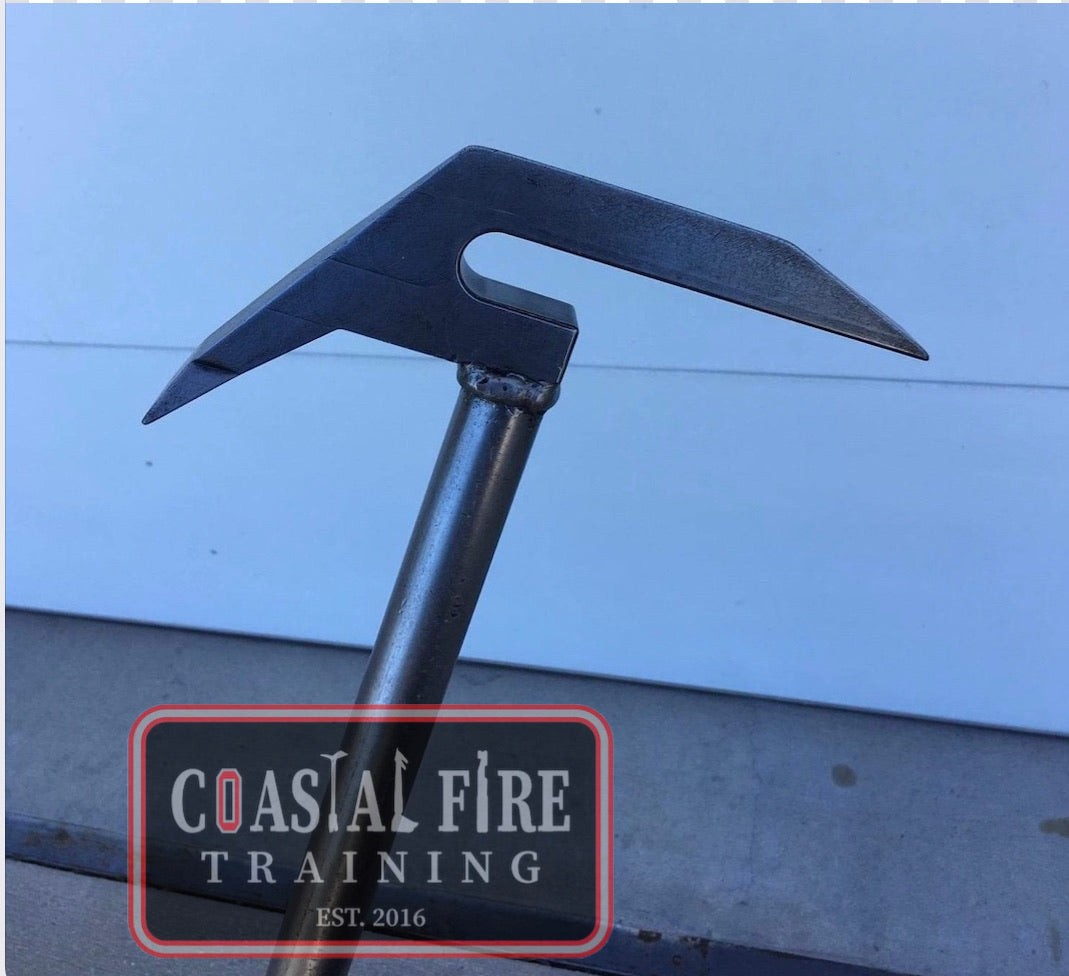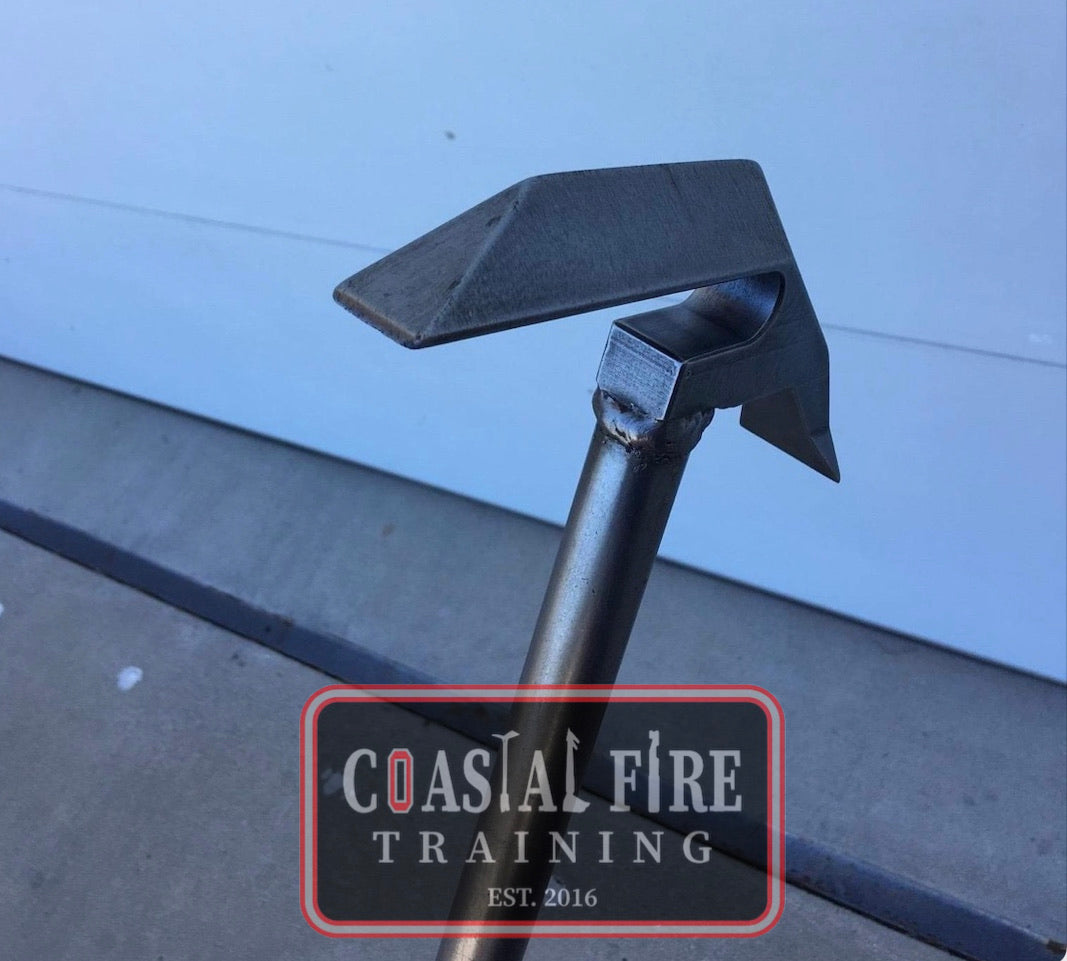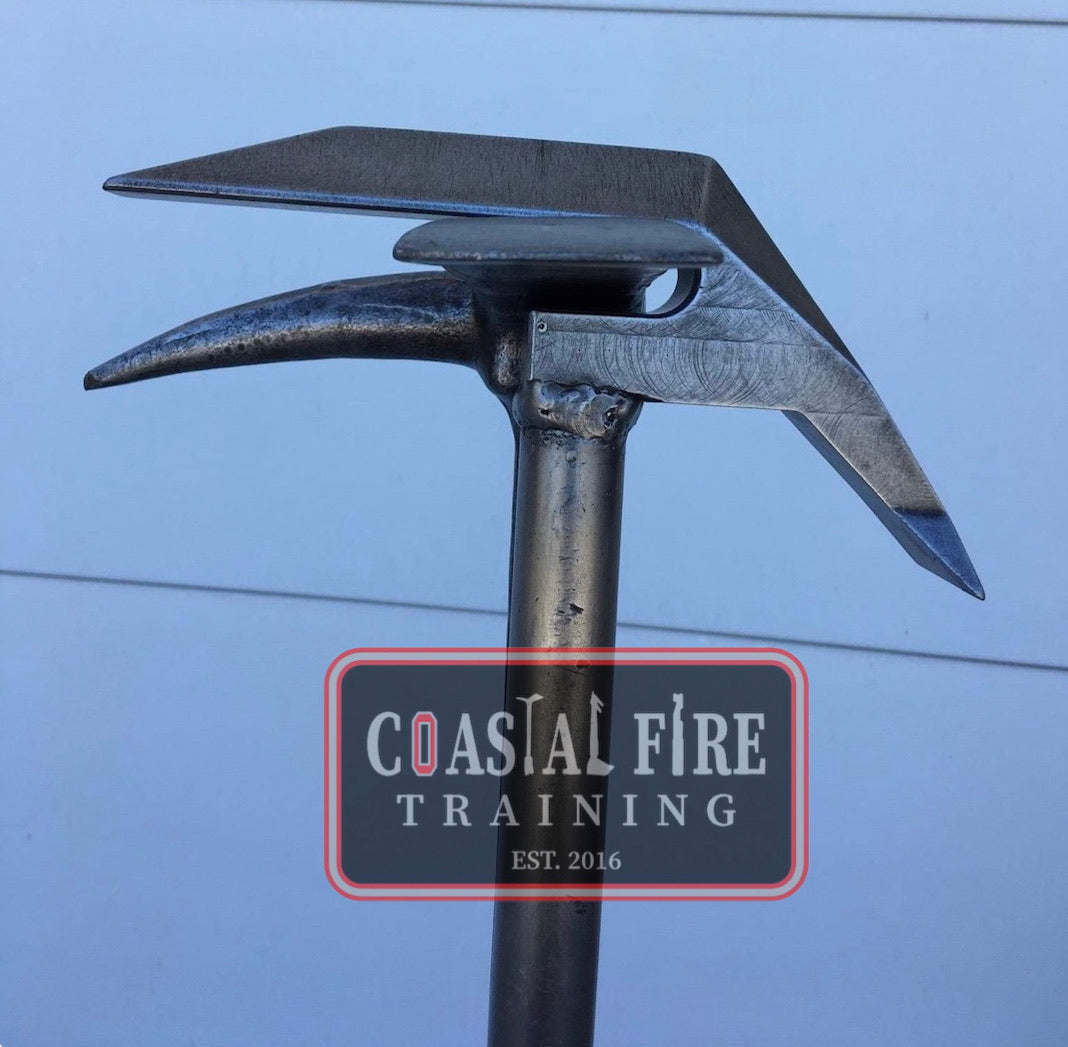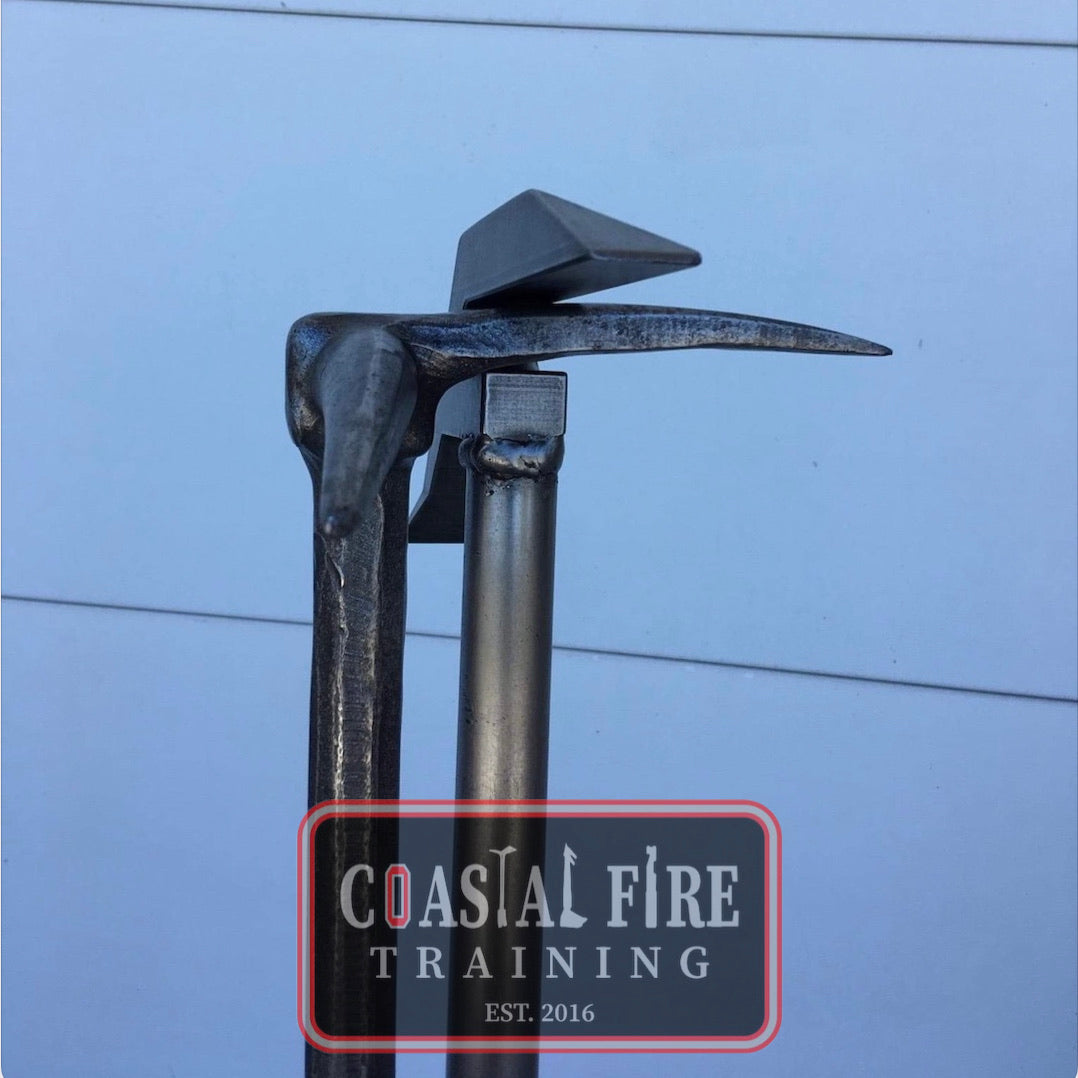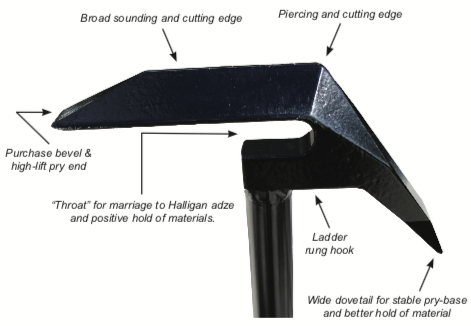 Description
Reviews
Shipping
The Lockwood Hook was designed to provide superior functionality to the Roof and Outside Vent Firefighter. All of the tool geometry is purposefully designed to optimize performance and efficiency, making for a high-performing fireground tool.

Made in the U.S.A.
The broad top edge of the hook provides for superior sounding of roof decking and deliver positive feedback through the shaft.
Working angles of the tool head provide extra lift to get materials pulled-up and opened-up quicker and easier.
The "throat" of the hook is specifically designed for quick and secure "marrying" to a Halligan to get the firefighter where they are going without any delays or tool fumbles
The perfect balance of power-to-weight is struck with slightly thicker walled tubing, making for the perfect weight for positive sounding and window sash-smashing, without adding extra fatigue to the firefighter.
The top beveled edge of the tool slices through drywall in long, clean cuts and provides extra leverage to pull lath and plaster.
Drop forged tool steel for superior strength and durability (no casting here) and always 100% made in the USA.
Available in 17in – 12ft. Flat Black. Available with Chisel End, D_Handle with or without strap.  Email us at sales@coastalfiretraining.com for sizes or configurations not shown.  
The 4' Lockwood hook is a great tool. Coastal was a great company to deal with. Outstanding customer service.
Captain Evers
Love the tool. Service was great.
Great hook
Finally got a chance to really put this hook to use at a 2 alarm apartment fire and it lived up to all the reviews I read before purchasing. Extremely happy with this lightweight and versatile tool. I was also VERY impressed with the level of customer service from Coastal Fire Training. You have earned a life long customer.
Good Delivery time. Received as ordered.
Shipping was prompt and received order as expected.
Lockwood
Amazing tool. Got the 4ft hook which complements the Halligan perfectly. Would definitely recommend. Structure fire verified ✅
Please note that we are owned and operated by active firefighter. Products usually ship within 1-3 business days depending on shift schedule.

Some products might take longer to ship. If a product takes longer to ship we put this info in the product description.

Feel free to email us at sales@coastalfiretraining.com

** Please not that Coastal Fire Training is not responsible for shipping address errors. All orders are shipped to the exact address provided at checkout. If there is an error made and your package is returned you will be charged for reshipment.**
Your Satisfaction is Our Main Concern
Contact us with any issues and we will make it right.