Knipex Cable Cutters (Modified)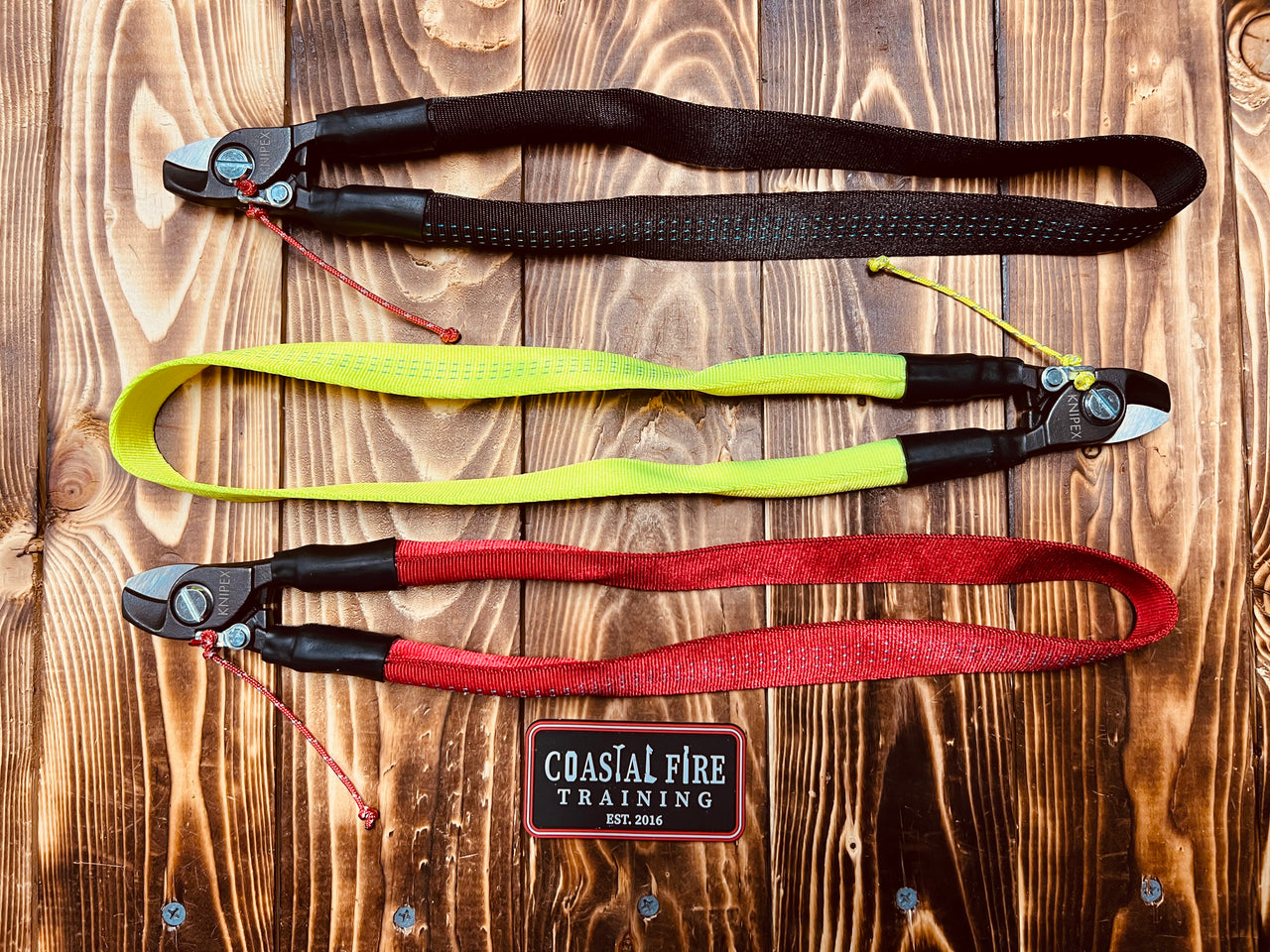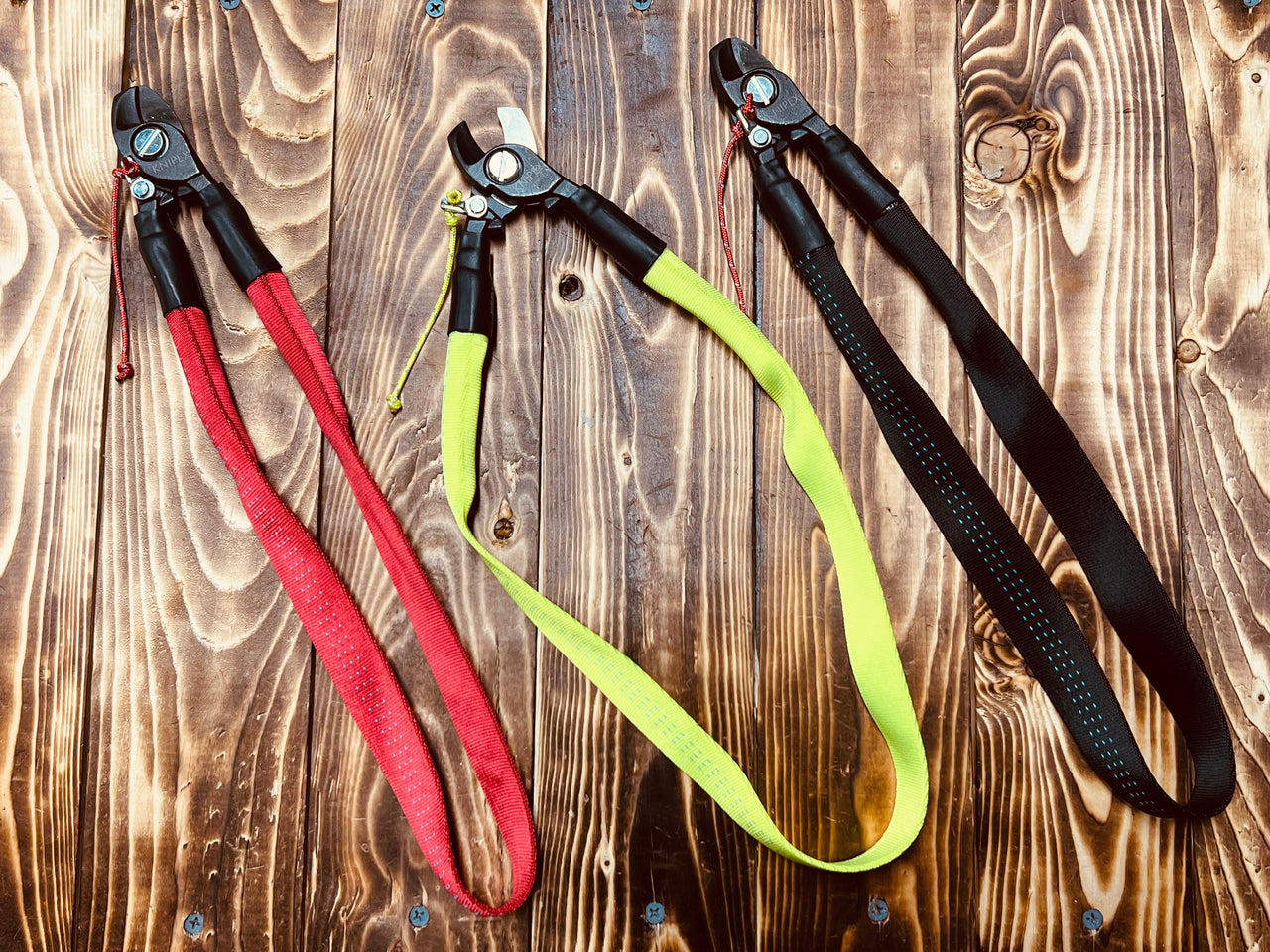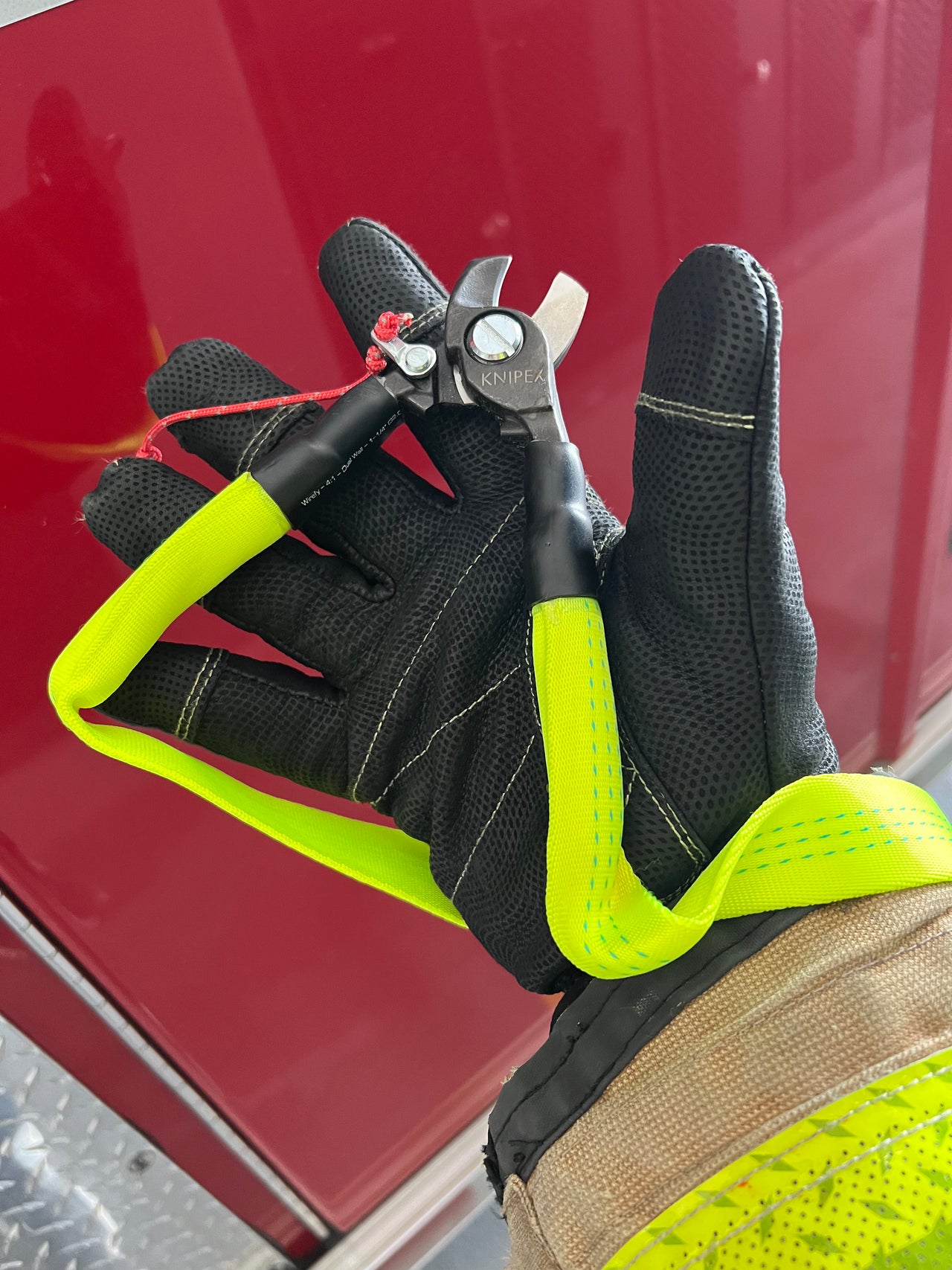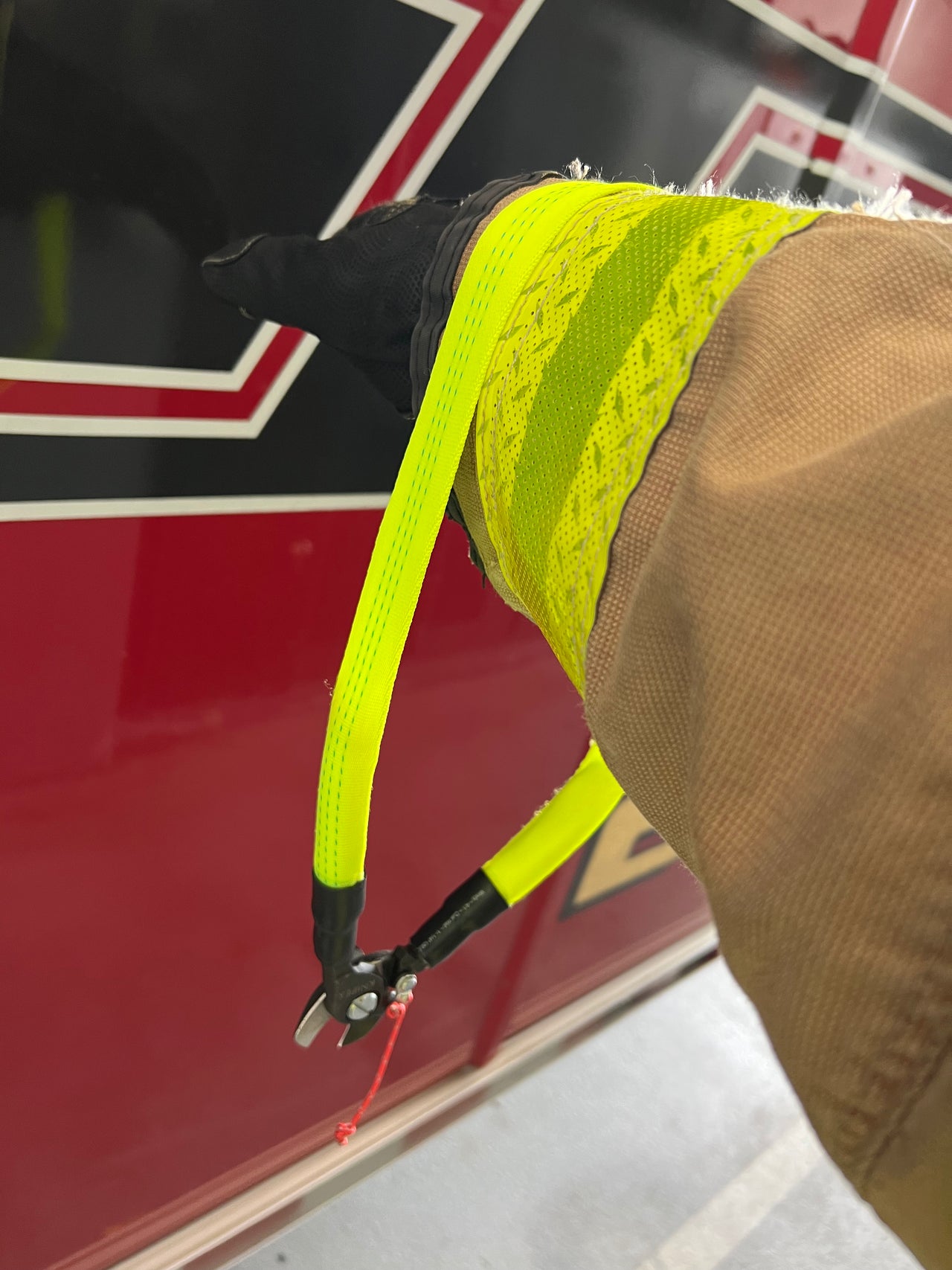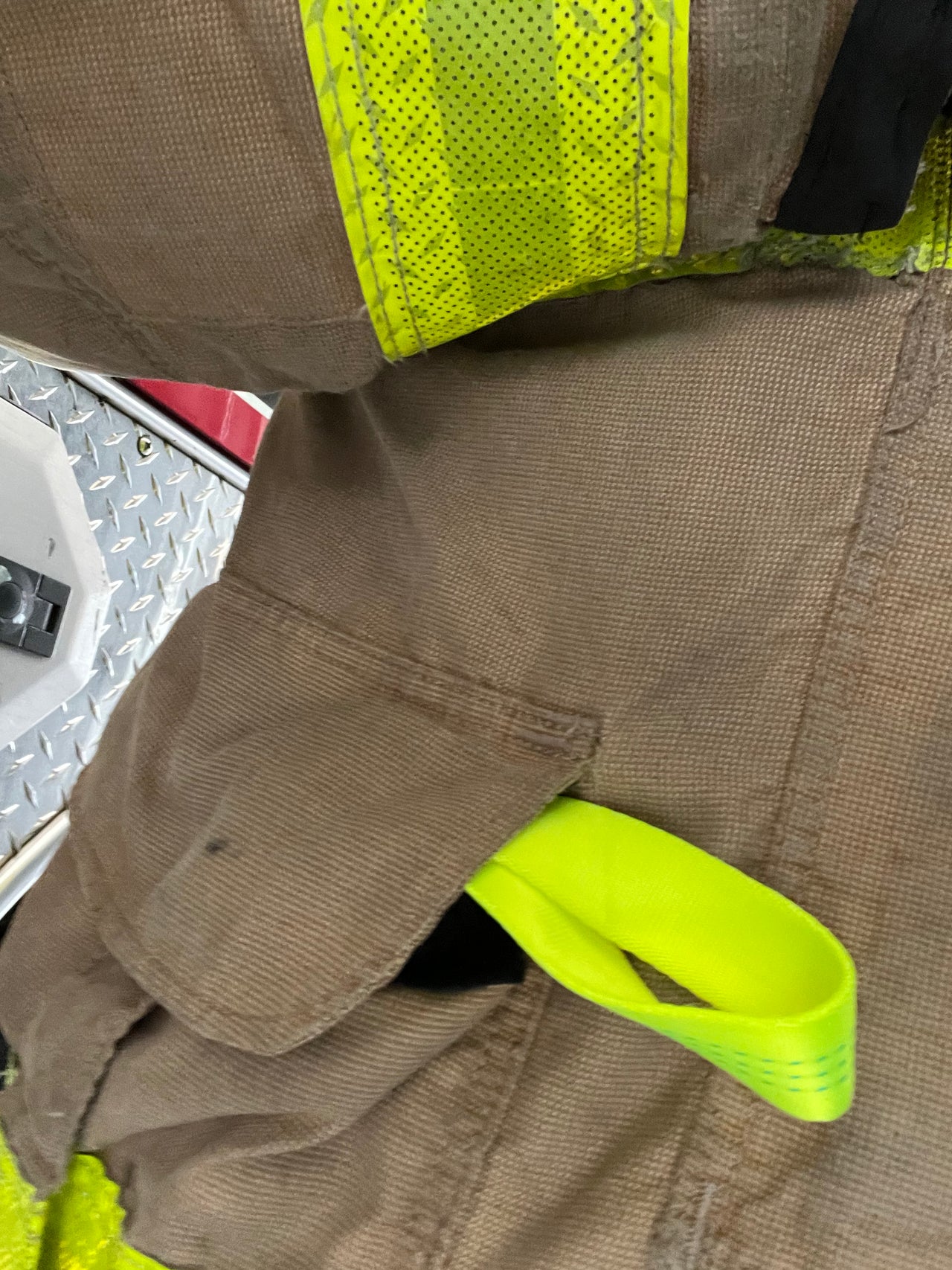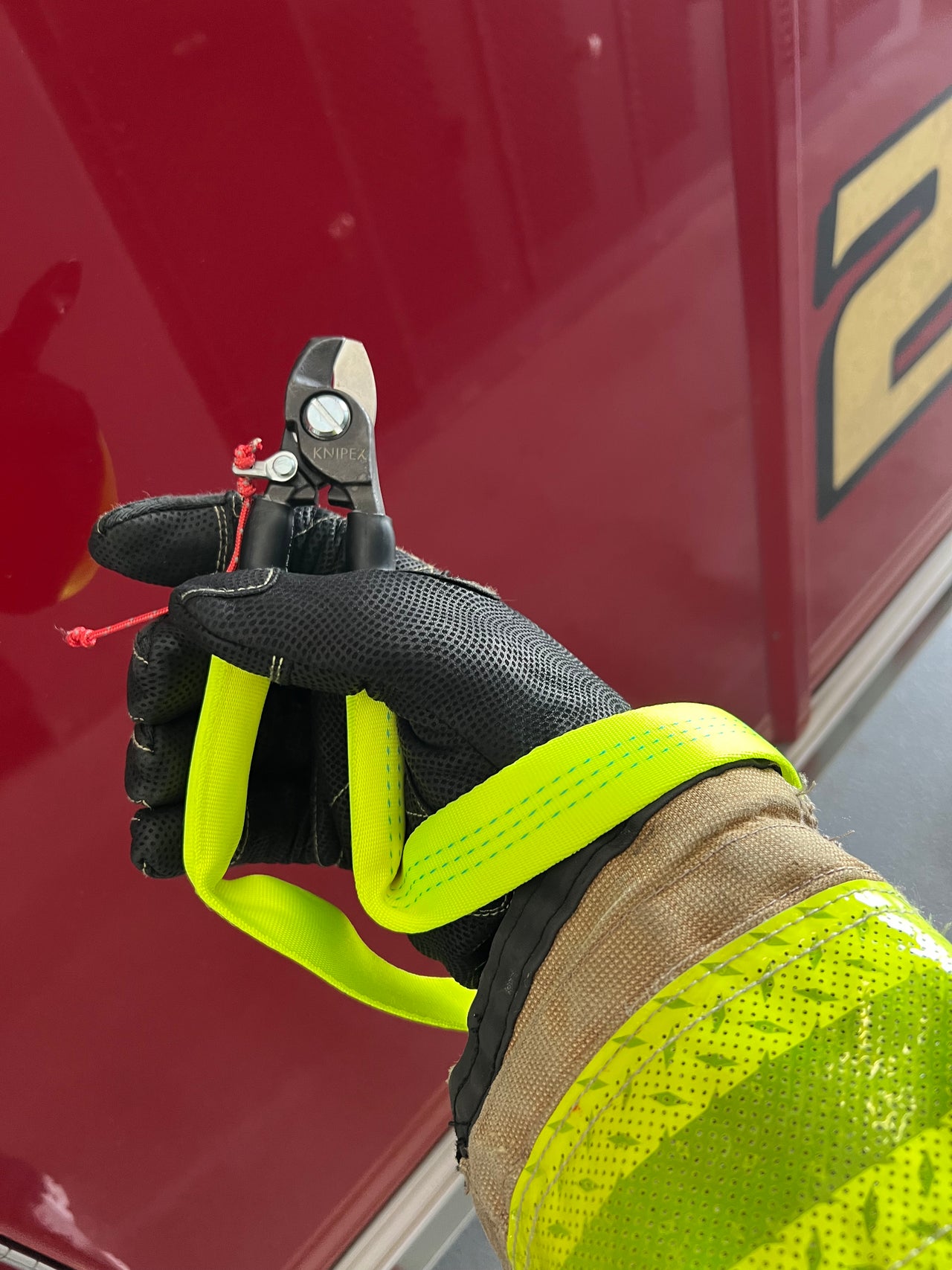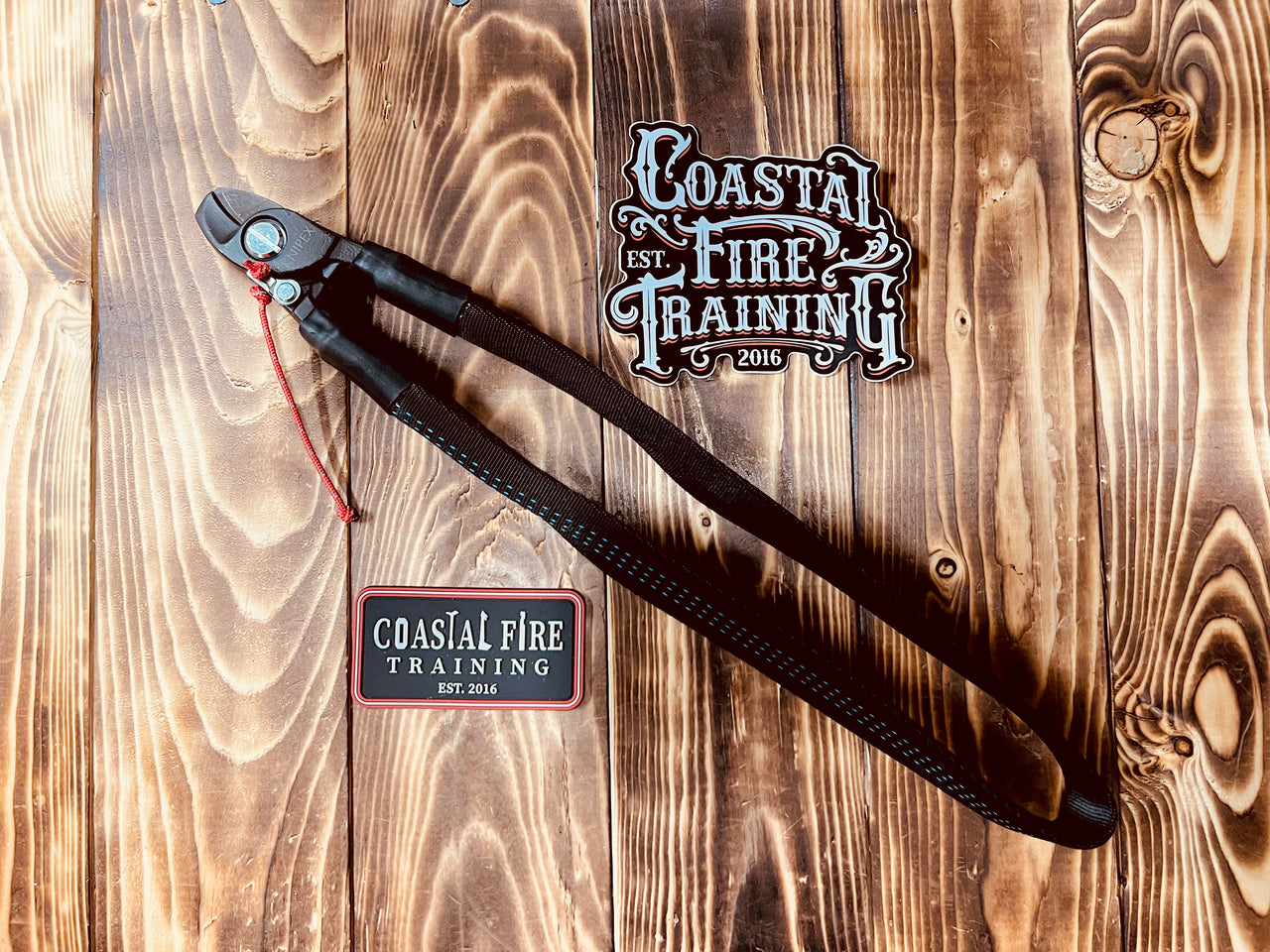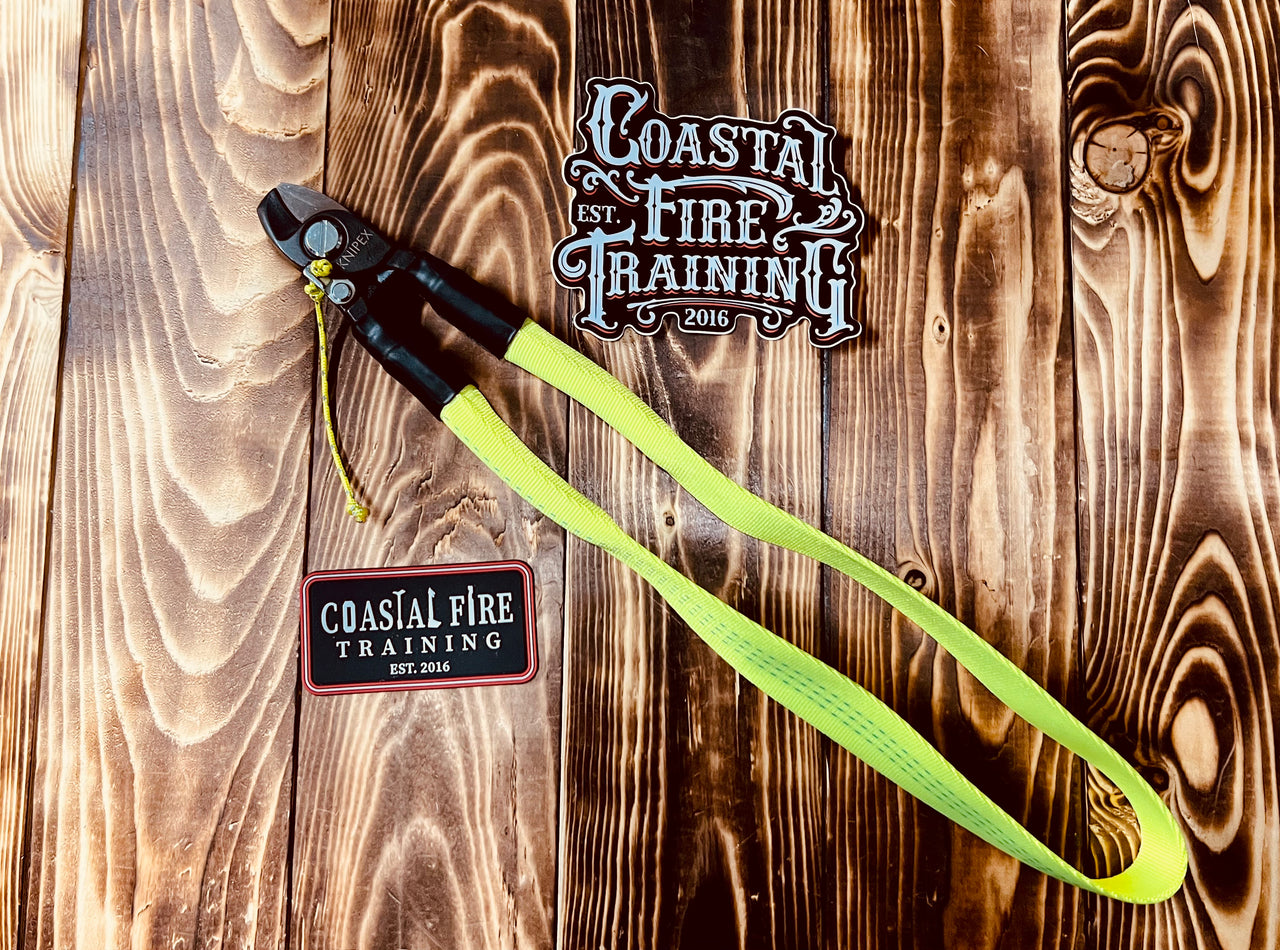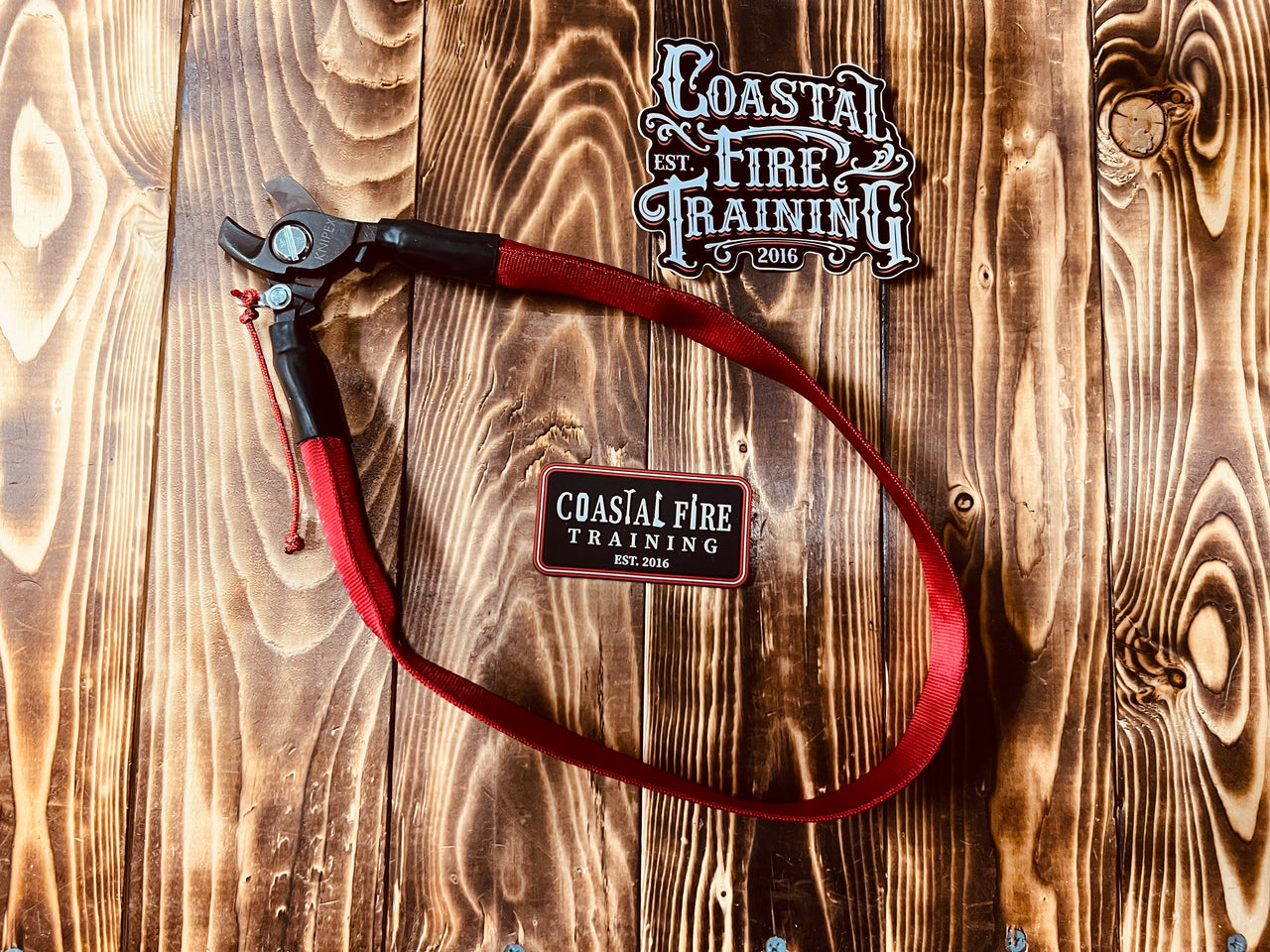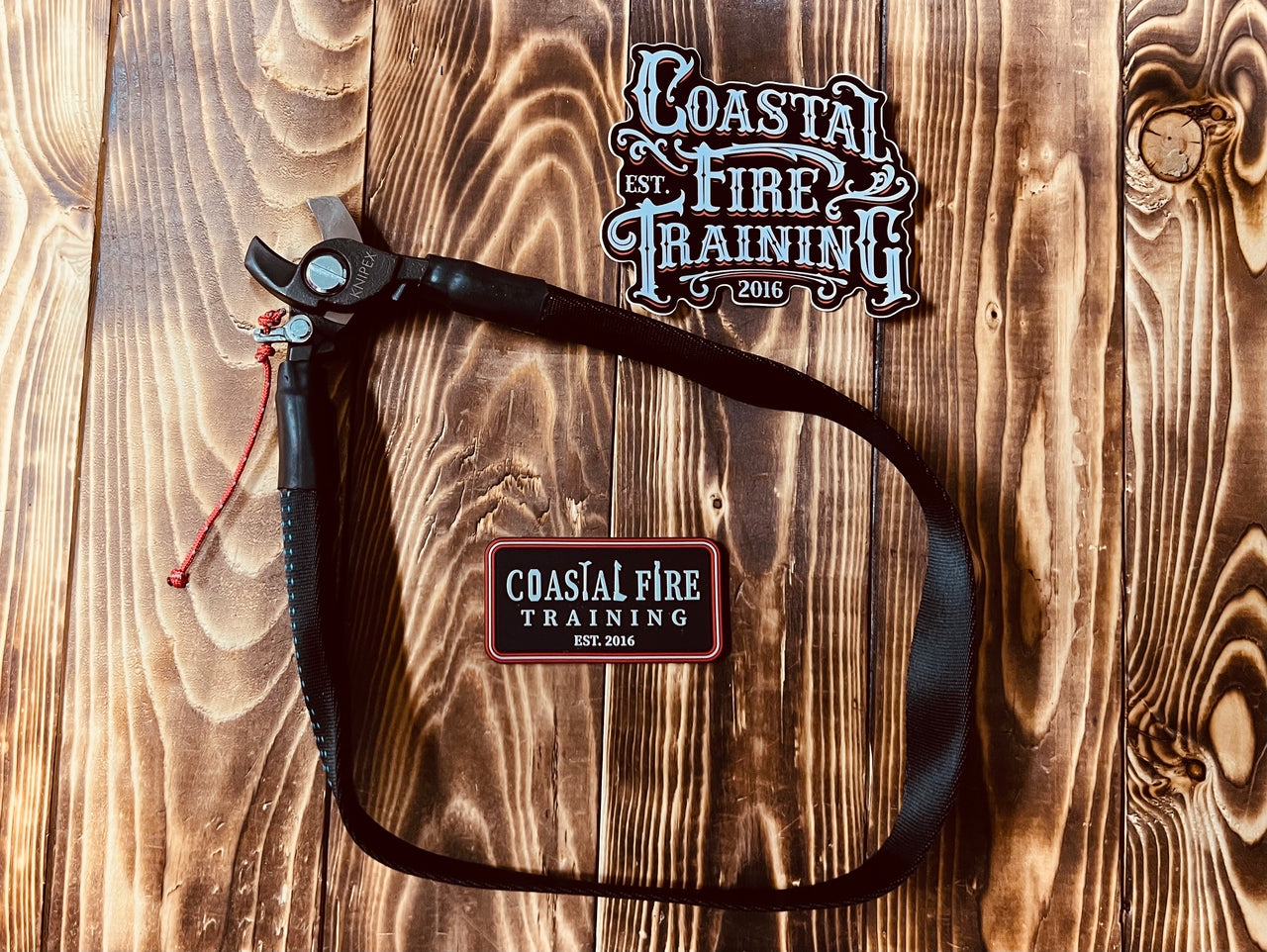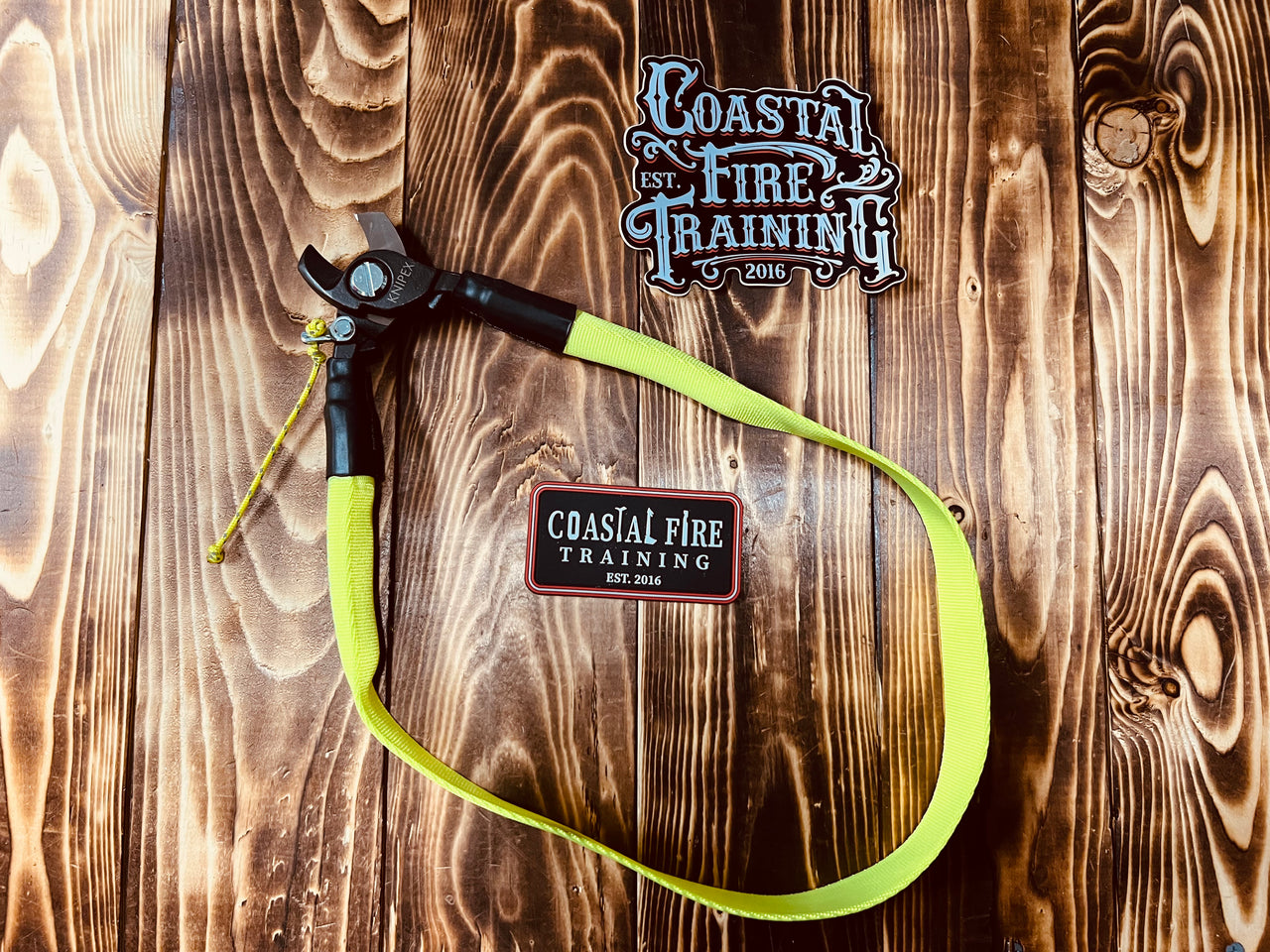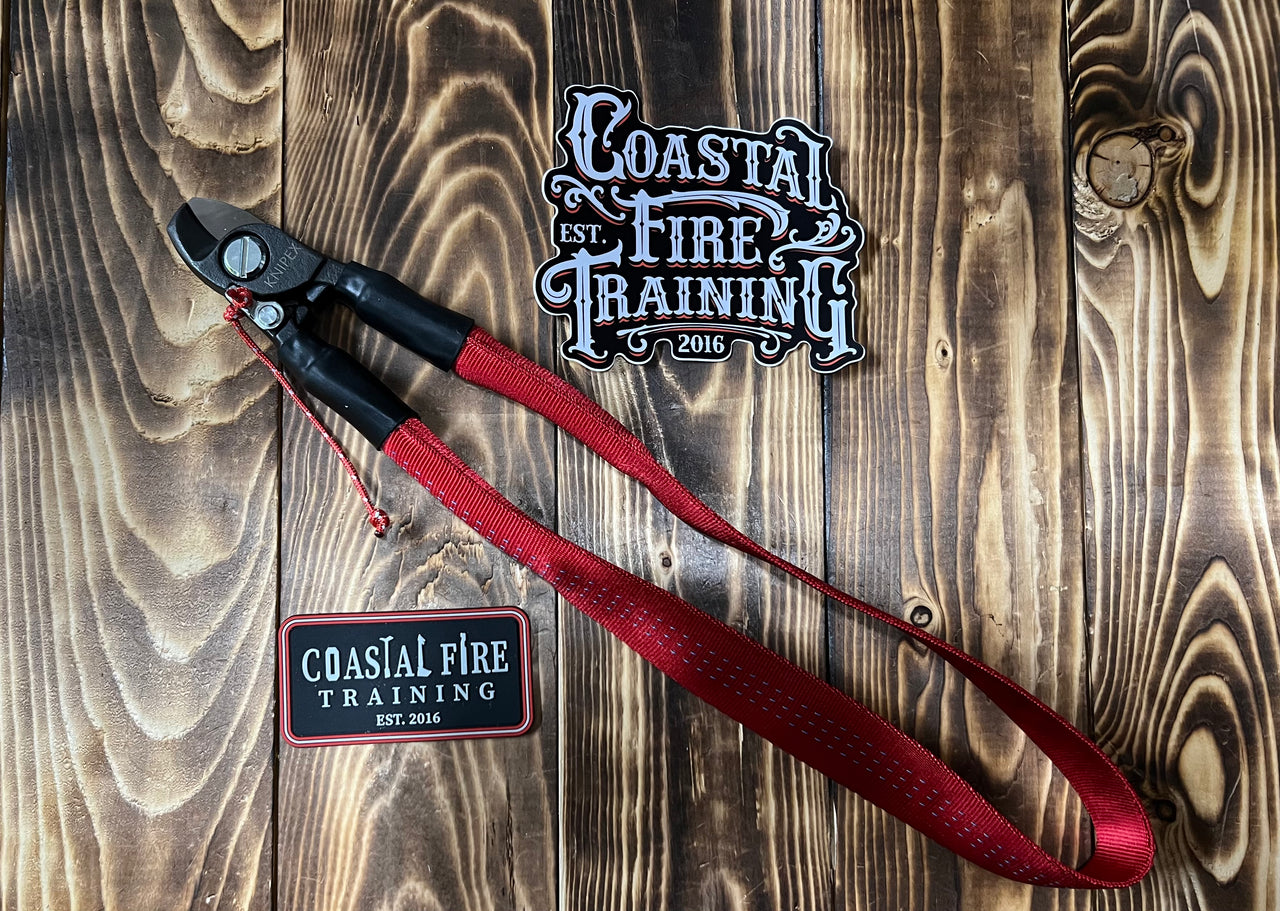 Description
Reviews
Shipping
**Cutters are being listed as out of stock to ensure deliveries arrive by Christmas. We do have some in stock. If you are not worried about delivery by Christmas please send us a message and we can add them to your order.**
Modified Knipex Cable Cutters

These cutters have been modified for ease of use while wearing gloves. Webbing around the handles allows you to be able to loop them around your arm so you do not have to put your pliers down so you do not lose them in zero viz situations. 
Cable Shears are ideal for cutting copper and aluminum cables, including both single and multiple wires. The precision ground, hardened blades provide an easy, clean, precise cut without damaging, crushing, or deforming the cable. Crafted from high-grade special tool steel, these shears offer easy cutting with one hand and include a pinch and slip guard to maximize safety during the job. They also feature an adjustable bolted joint paired with a self-locking screw to minimize effort on workpieces. 
These cutters weigh in under 9 ounces and are very easy to use with the spring-loaded option.
Cutter Specifications
For cutting copper and aluminum single conductors as well as multiple-stranded cables
Clean and smooth cut without crushing and deformation
Not suitable for steel wire and hard-drawn copper conductors
Precision-ground, hardened blades
Easy cutting with one-hand operation
With guard
Adjustable bolted joint, self-retaining screw
Internal opening spring, protected and captive
High-grade special tool steel, forged, oil-hardened
Shears: burnished
Handles: plastic coated
Weight: 215 g
Dimensions: 165 x 42 x 14 mm (6.5" x 1.65" x 0.55")
REACH compliant: does not contain SVHC  
RoHS compliant: not applicable  
Cutting capacity copper cable, multiple-strandedCutting capacity copper cable, multiple-stranded: 50 mm² (1.96")
AWG: 1 / 0
Knipex Cable Cutter
Great product! I would recommend it to anyone looking for a good cutter in their gear!
Firefighter
Absolutely great product would highly recommend
Great addition to bunker pockets
It was recommended to me to have two pairs of cutters in my bunkers so I purchased these. The added webbing makes them easy to identify when in my gloves and the spring loaded action is great as well. Very happy thank you!
Knipex Cable Cutters (Modified)
Great
Love the compact design and cutting ability
Please note that we are owned and operated by active firefighter. Products usually ship within 1-3 business days depending on shift schedule.

Some products might take longer to ship. If a product takes longer to ship we put this info in the product description.

Feel free to email us at sales@coastalfiretraining.com

** Please not that Coastal Fire Training is not responsible for shipping address errors. All orders are shipped to the exact address provided at checkout. If there is an error made and your package is returned you will be charged for reshipment.**
Your Satisfaction is Our Main Concern
Contact us with any issues and we will make it right.