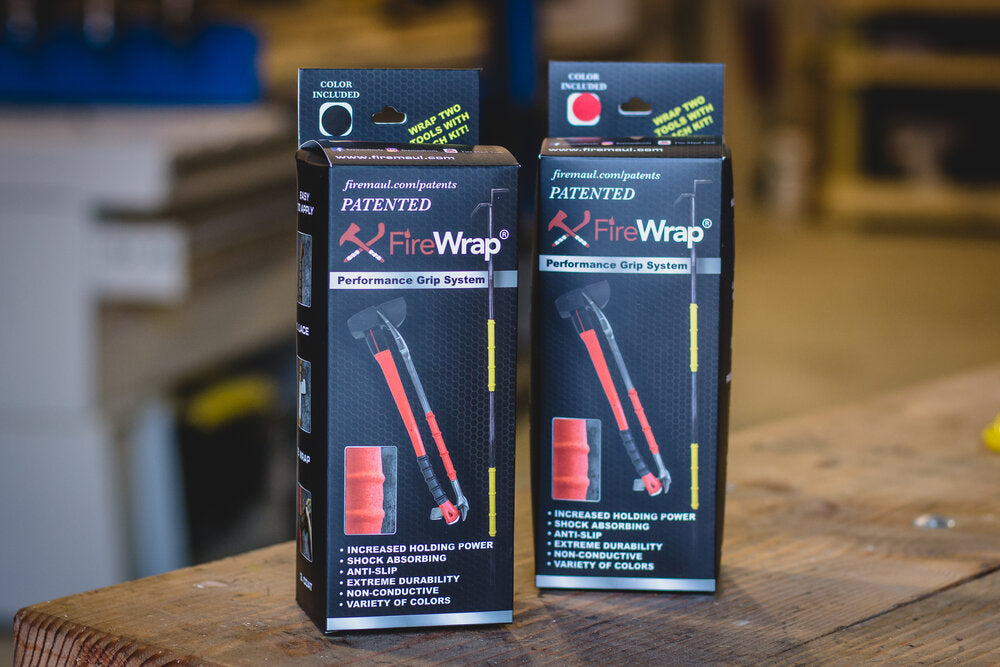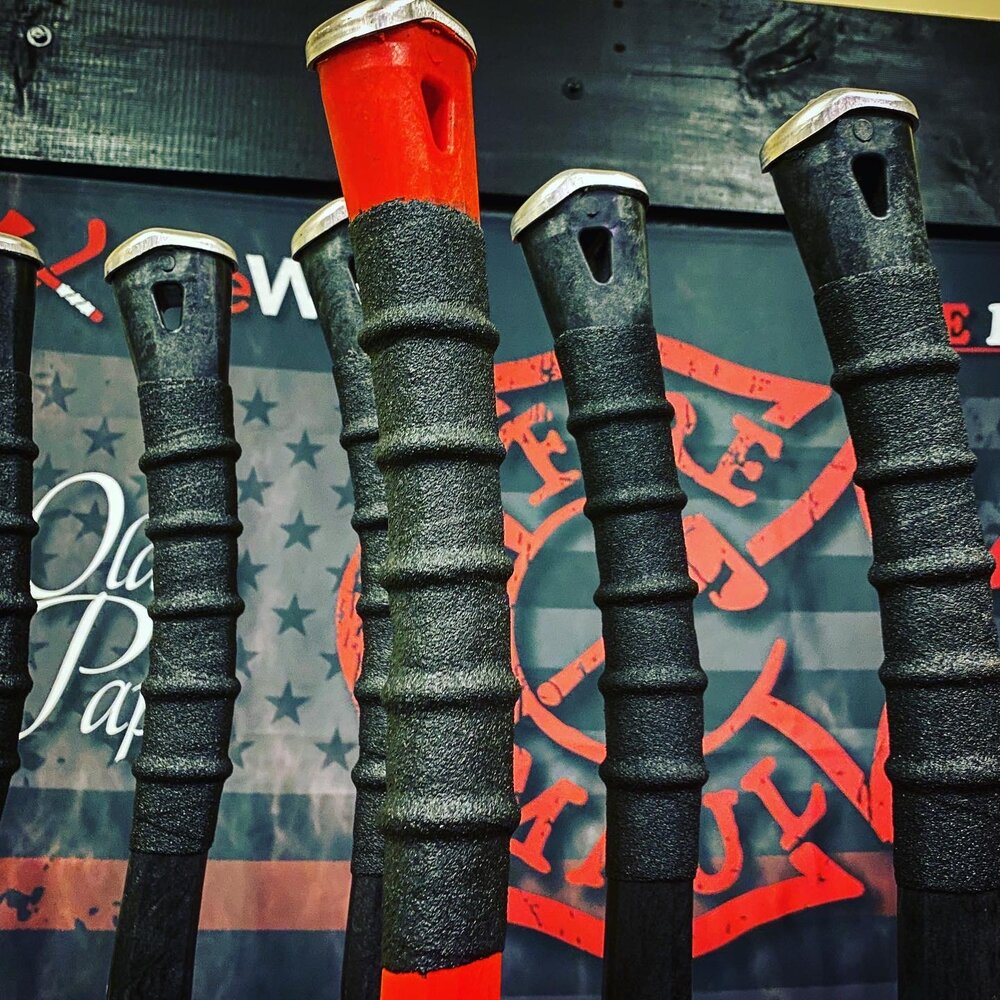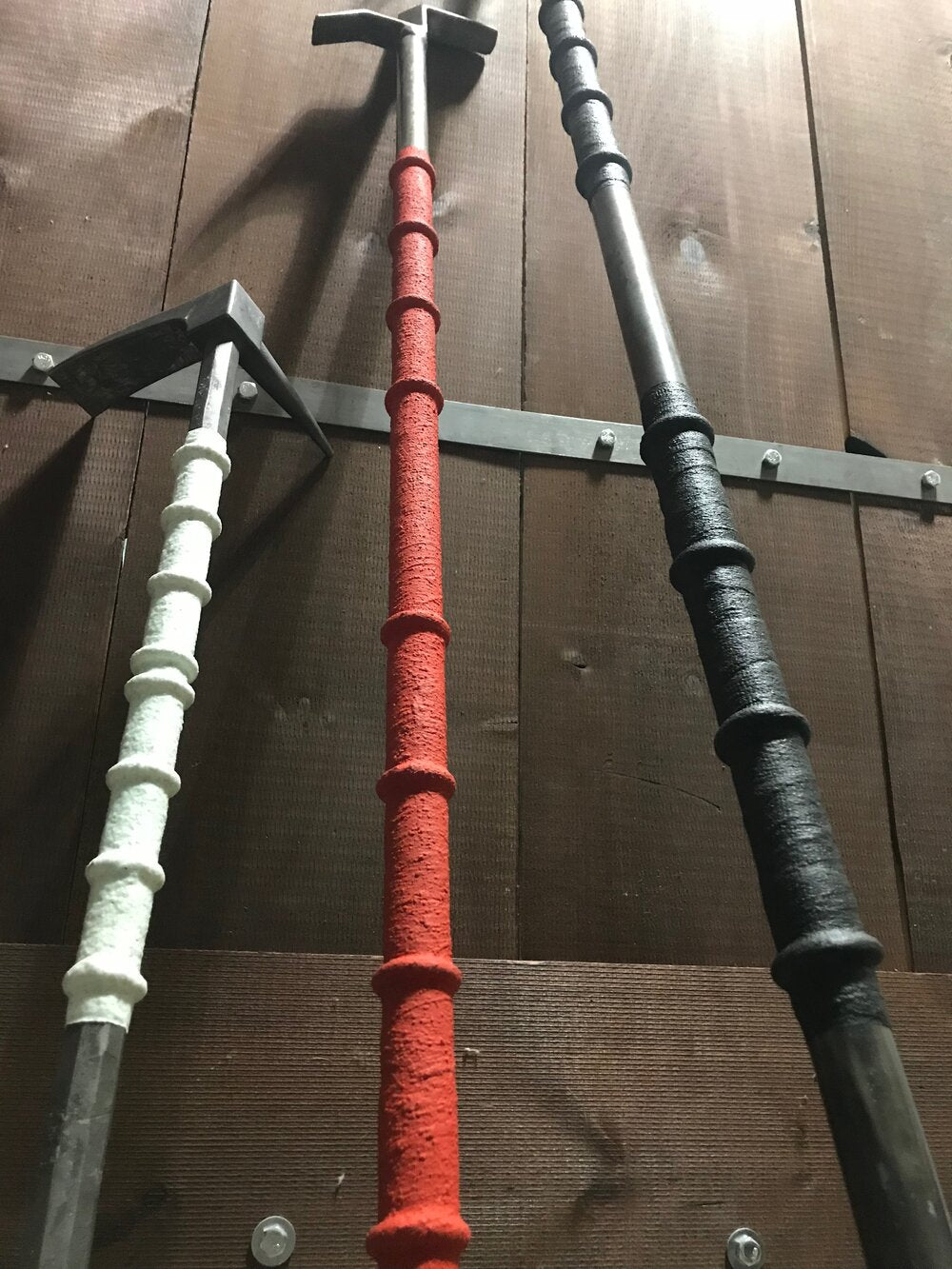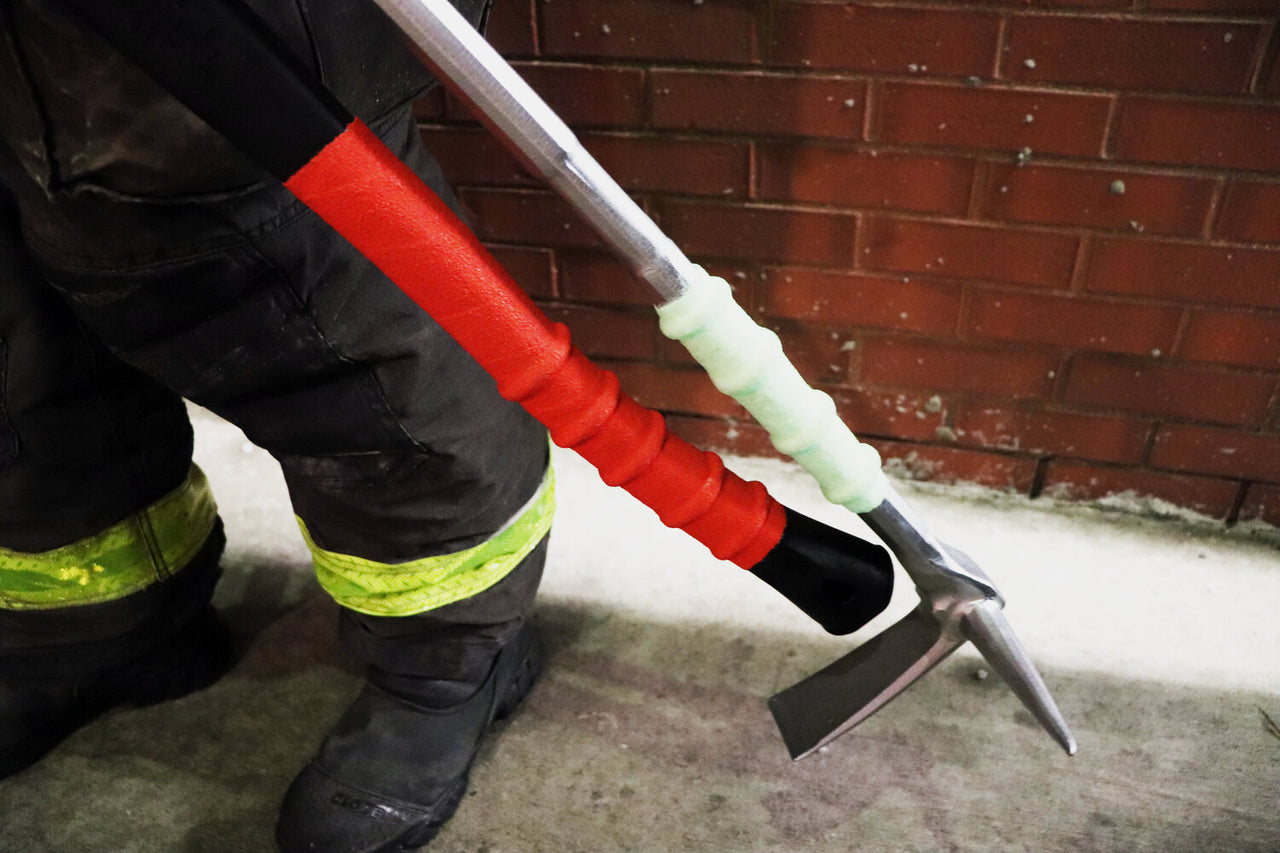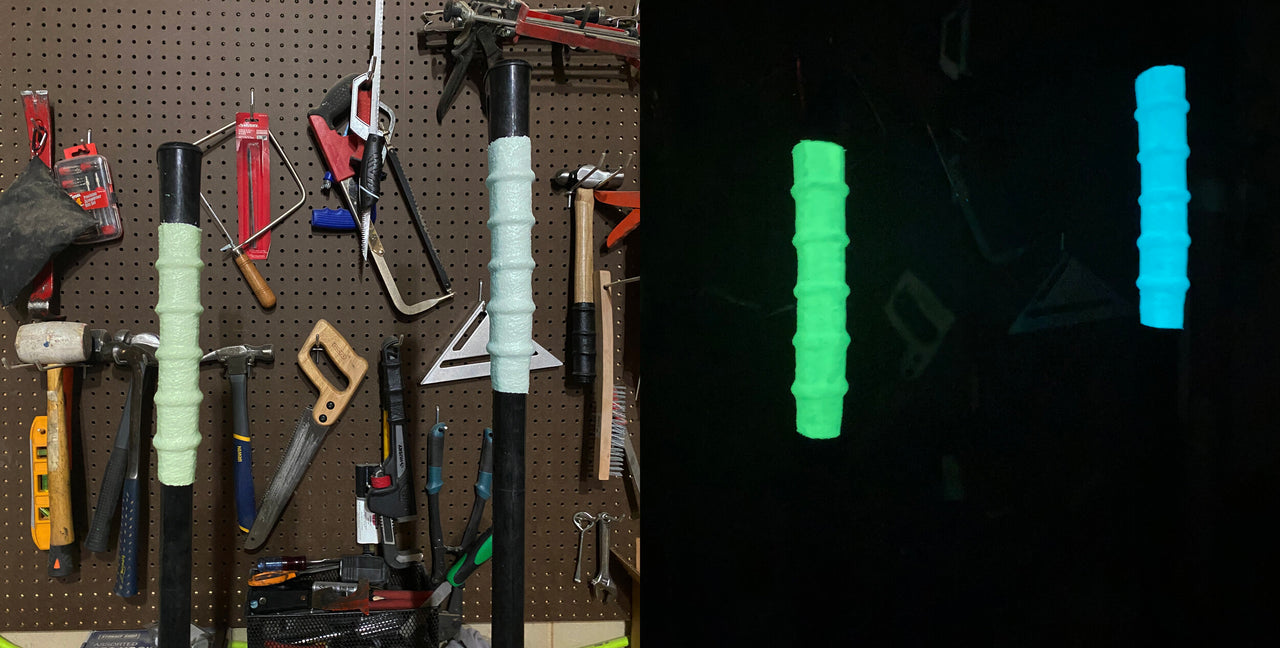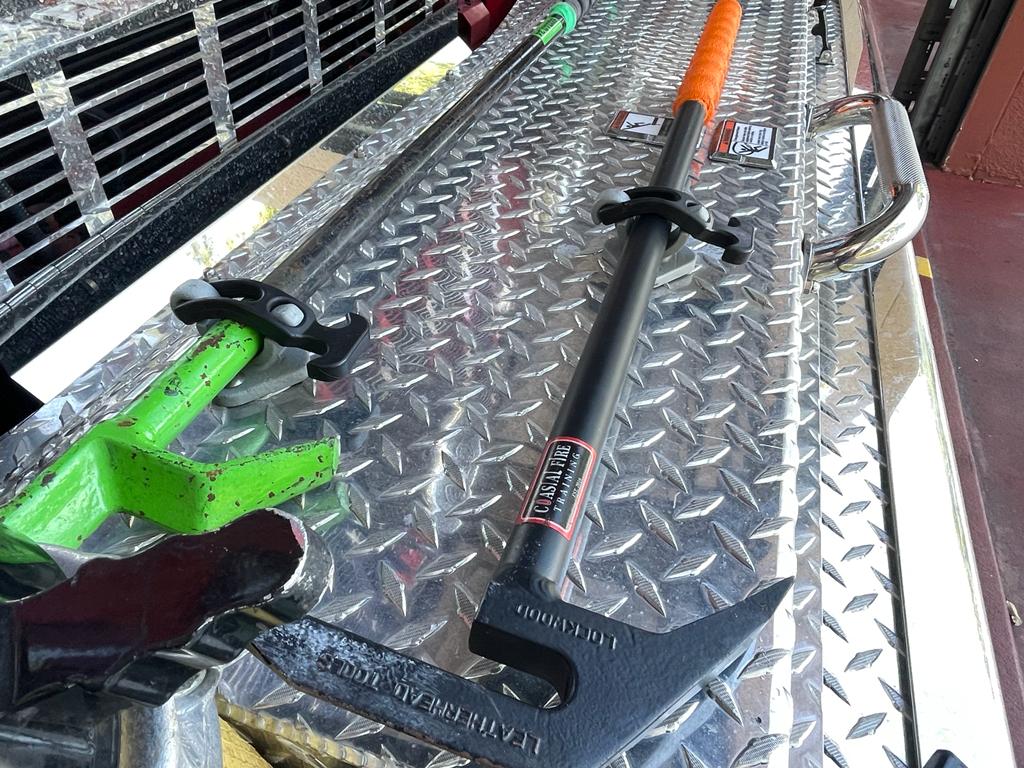 Description
Reviews
Shipping
Bring home our patented FireWrap® grip system for your own tools! The only made-for-firefighter grip kit with permanent fiber tape and custom lacing ring system. Finished wraps include our liquid grip with extra grit finish. Available in a variety of colors, including our FireWrap® GLOW option. Finally, an easy to install, true grip system engineered for all firefighter hand tools! Game changer!
The FireWrap® grip system is a ultra-durable, shock absorbing, high performance grip system that is deconable. Easily wash off contaminants! Hockey tape and paracord absorb and hang on to cancer causing agents. Stop re-wrapping your tools constantly and keep your tools clean with a FireWrap® grip!
This kit includes everything you need to complete 20" of grip on axes and striking tools. Lockwood Hooks, NY Hooks and Halligan bars may receive up to 40" of grip. You can grip up to two tools with one kit.
Add extra jars of liquid grip to create multi-colored grips or add a glow in dark accent!
FireWrap Grip Kits Include:
10 Lacing Rings
2oz Liquid Grip
3" X 84" Fiber Tape
Vinyl Gloves
Paint Brush
Vinyl Strip
Available Single Colors: Black, White, Red, Green, Yellow, Orange, or Blue
Available GLOW Colors: GLOW Aqua or GLOW Green
Note: For orders of 20 or more we will color match almost any color. Please contact us for more information prior to ordering.
Great Customer Service
I purchased a product which came delivered a little on the dissatisfied side, and the folks at coastal fire fixed the problem promptly and I am very happy with the results I highly recommend coastal fire
Fire Wrap is Great
The fire wrap is great I love it!
Captain
Love the tool and the service.
Amazing addition to any tool
I used this grip on my new Lockwood Hook and I love it. Easy to install after watching the video, customizable to your preferences, and feels great in my hand. Other guys on the job have already asked where they can get it for their tools. I was especially surprised with just how bright the Glow In The Dark actually was. Now if I have to set my tool down for a moment in a dark or smoky room, it's easy to find it again. Thanks for the great products and the awesome customer service.
Awesome wrap!!!
Can't say enough about this wrap. I love it, my guys love it. Makes that much easier for us and shows Company pride.
Please note that we are owned and operated by active firefighter. Products usually ship within 1-3 business days depending on shift schedule.

Some products might take longer to ship. If a product takes longer to ship we put this info in the product description.

Feel free to email us at sales@coastalfiretraining.com

** Please not that Coastal Fire Training is not responsible for shipping address errors. All orders are shipped to the exact address provided at checkout. If there is an error made and your package is returned you will be charged for reshipment.**
Your Satisfaction is Our Main Concern
Contact us with any issues and we will make it right.