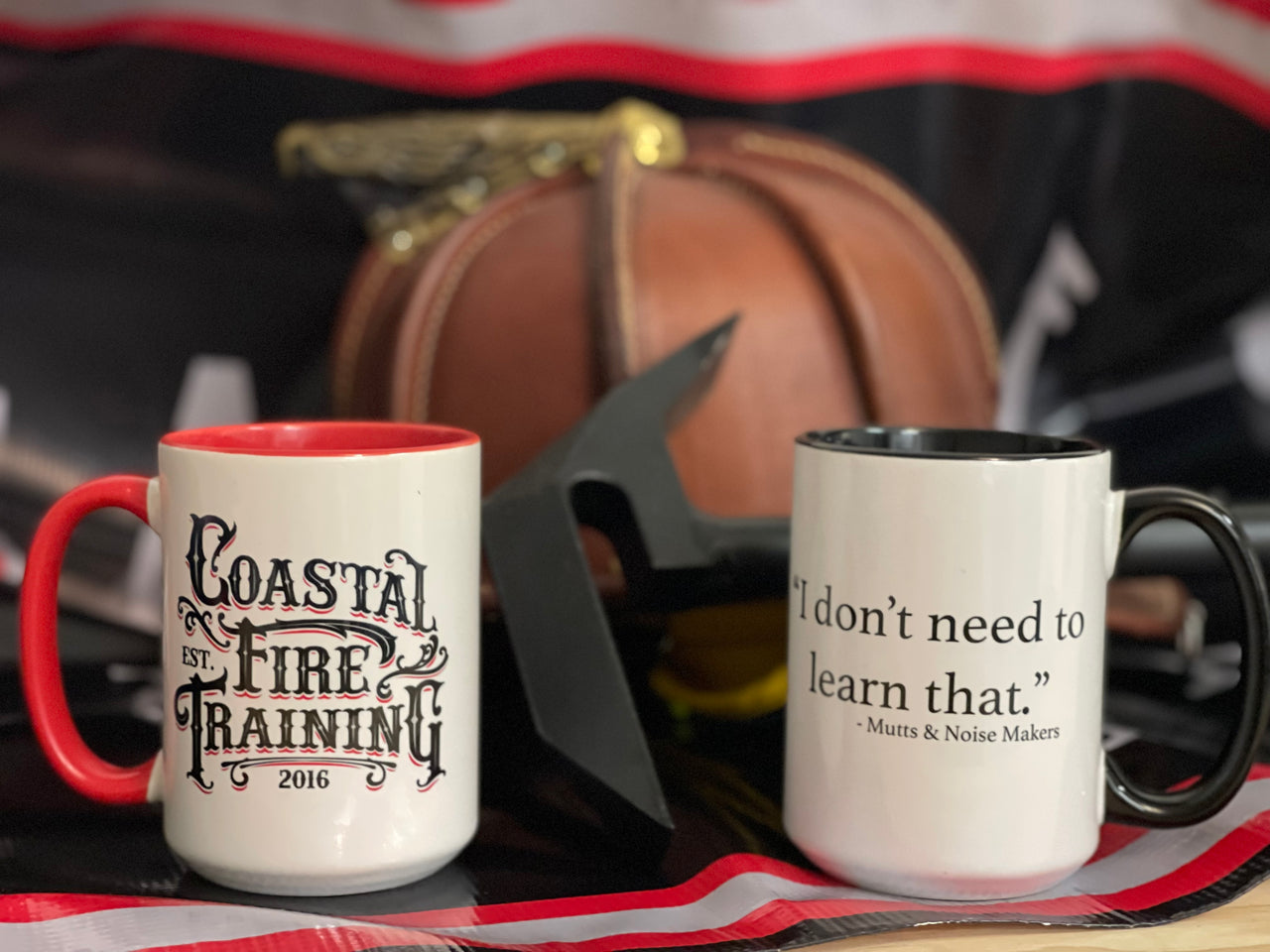 Description
Reviews
Shipping
If you have a custom mug idea you want us to make, let us know. Email us at Sales@CoastalFireTraining.com
Controversial among mutts
My now favorite mug for coffee on shift. It must have struck someone personally because on my four days off it disappeared! Must have been a mutt... I'd think a noise maker would have told me about it. It has been a great three months, and hopefully soon I can splurge on a "don't be a s*** bag" mug to replace it. Keep pushing out the great products!
Please note that we are owned and operated by active firefighter. Products usually ship within 1-3 business days depending on shift schedule.

Some products might take longer to ship. If a product takes longer to ship we put this info in the product description.

Feel free to email us at sales@coastalfiretraining.com

** Please not that Coastal Fire Training is not responsible for shipping address errors. All orders are shipped to the exact address provided at checkout. If there is an error made and your package is returned you will be charged for reshipment.**
Your Satisfaction is Our Main Concern
Contact us with any issues and we will make it right.