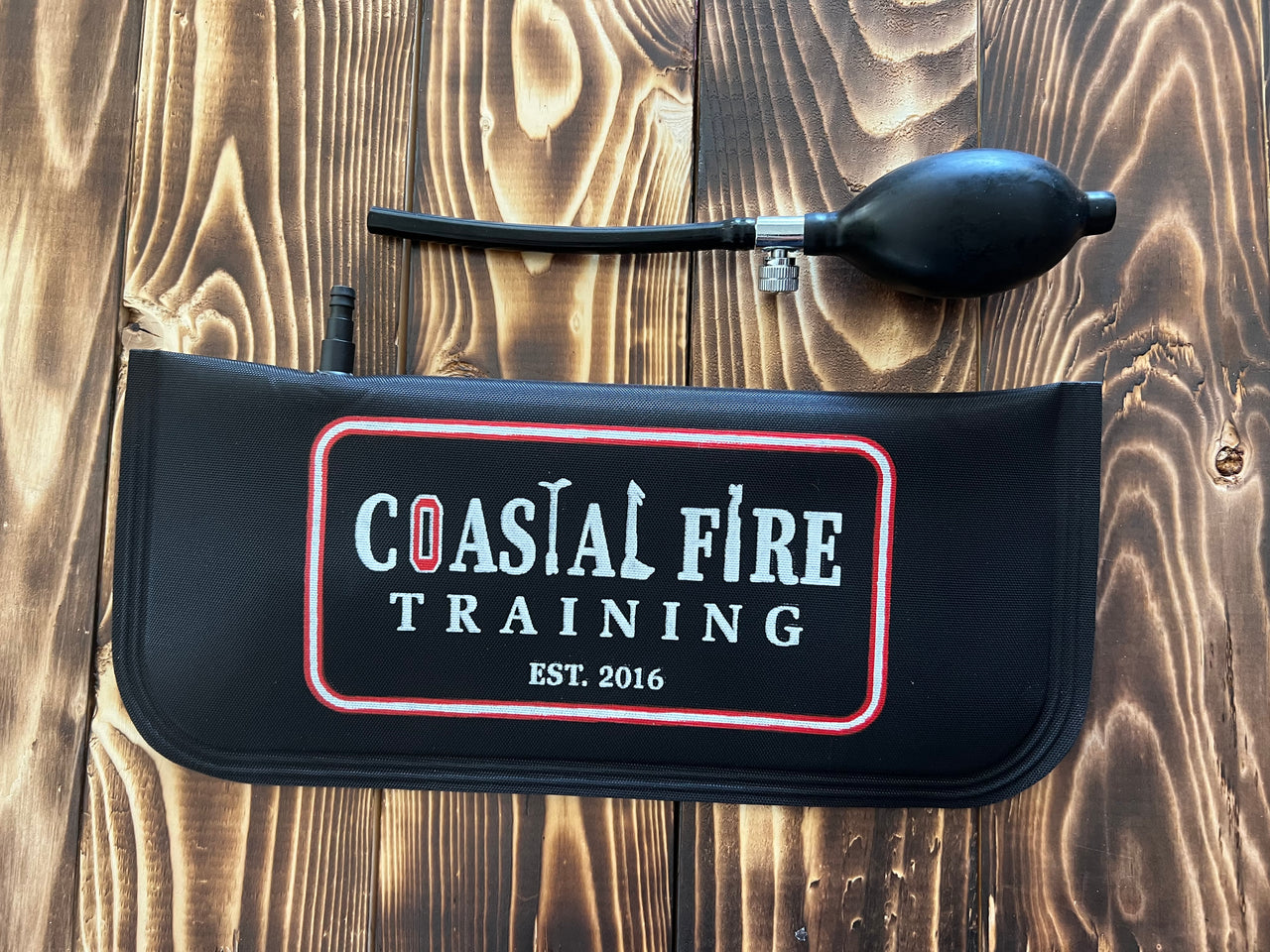 Description
Reviews
Shipping
This bag lies flat, allowing it to be be used for door jam entry techniques, slipped under heavy objects, between objects that need to be moved apart, and between a moving component and an unmoving surface (like a locked car door). By slowly inflating the flat bag, it can allow users to, for instance, create space to access the door latch or access the lock mechanism of a car door.
These expanding bags can be slipped into place and inflated allowing access for other tools to bypass latches and access things like a vehicles unlock button.  Its one of those universal tools that has many applications.


Air Wedge
Appears to be very sturdy construction compared to otter models I have used. Also like the longer shape of it compared to the square styles.
Please note that we are owned and operated by active firefighter. Products usually ship within 1-3 business days depending on shift schedule.

Some products might take longer to ship. If a product takes longer to ship we put this info in the product description.

Feel free to email us at sales@coastalfiretraining.com

** Please not that Coastal Fire Training is not responsible for shipping address errors. All orders are shipped to the exact address provided at checkout. If there is an error made and your package is returned you will be charged for reshipment.**
Your Satisfaction is Our Main Concern
Contact us with any issues and we will make it right.