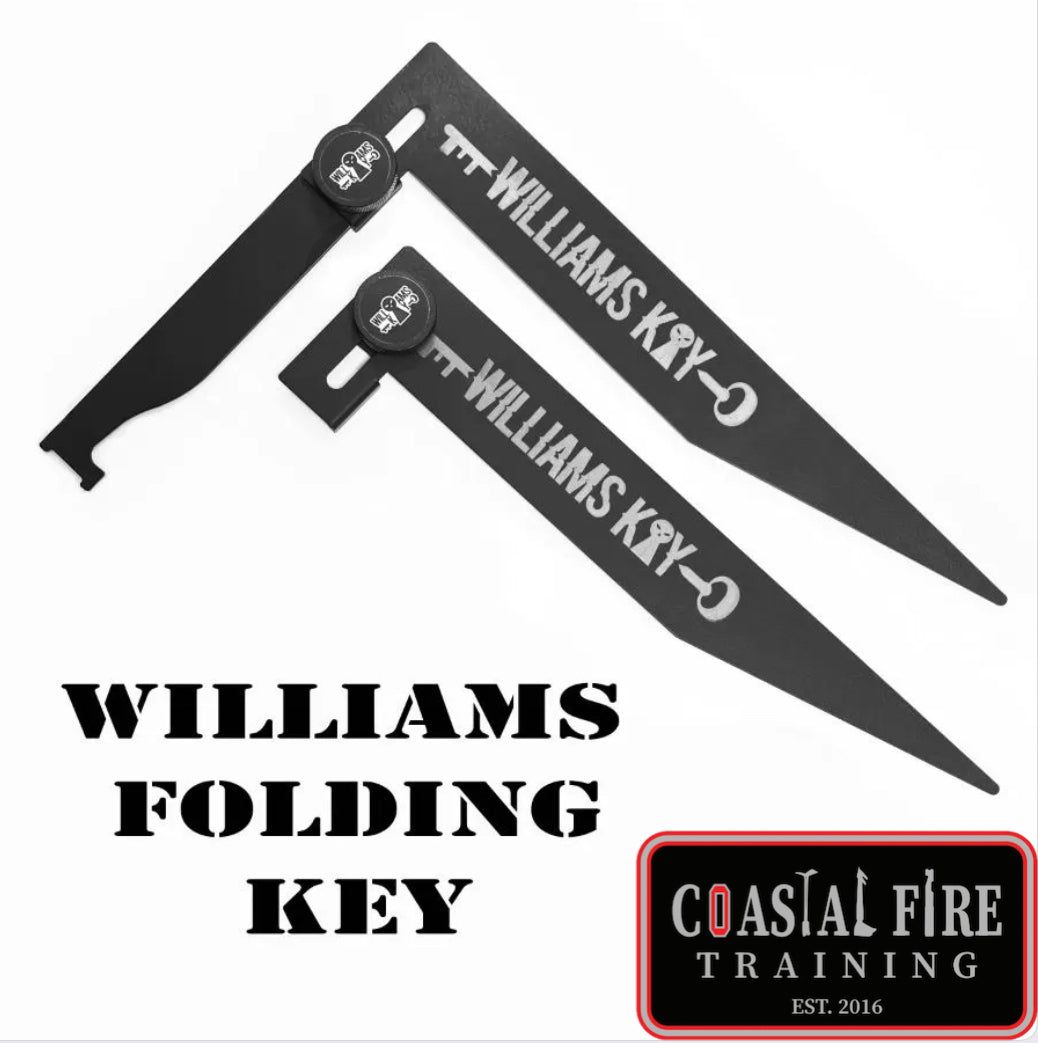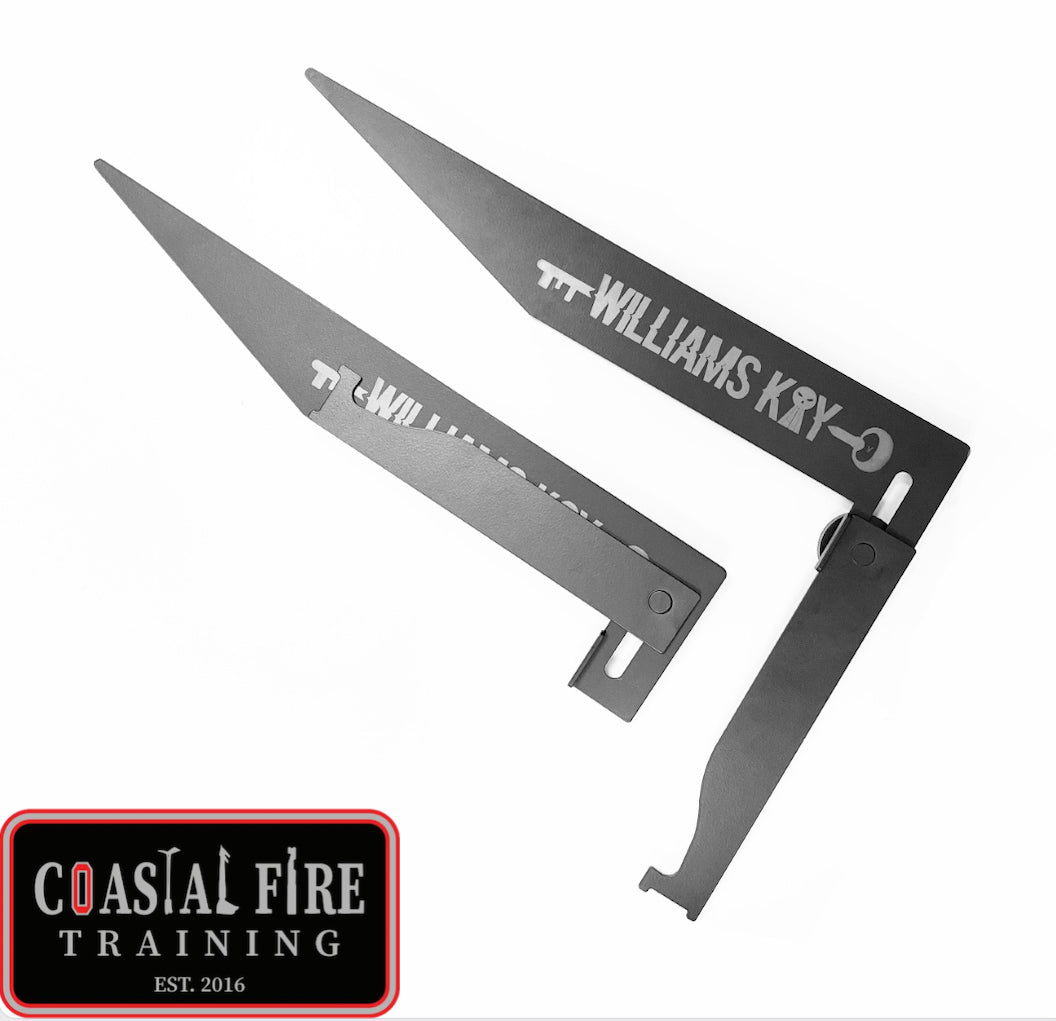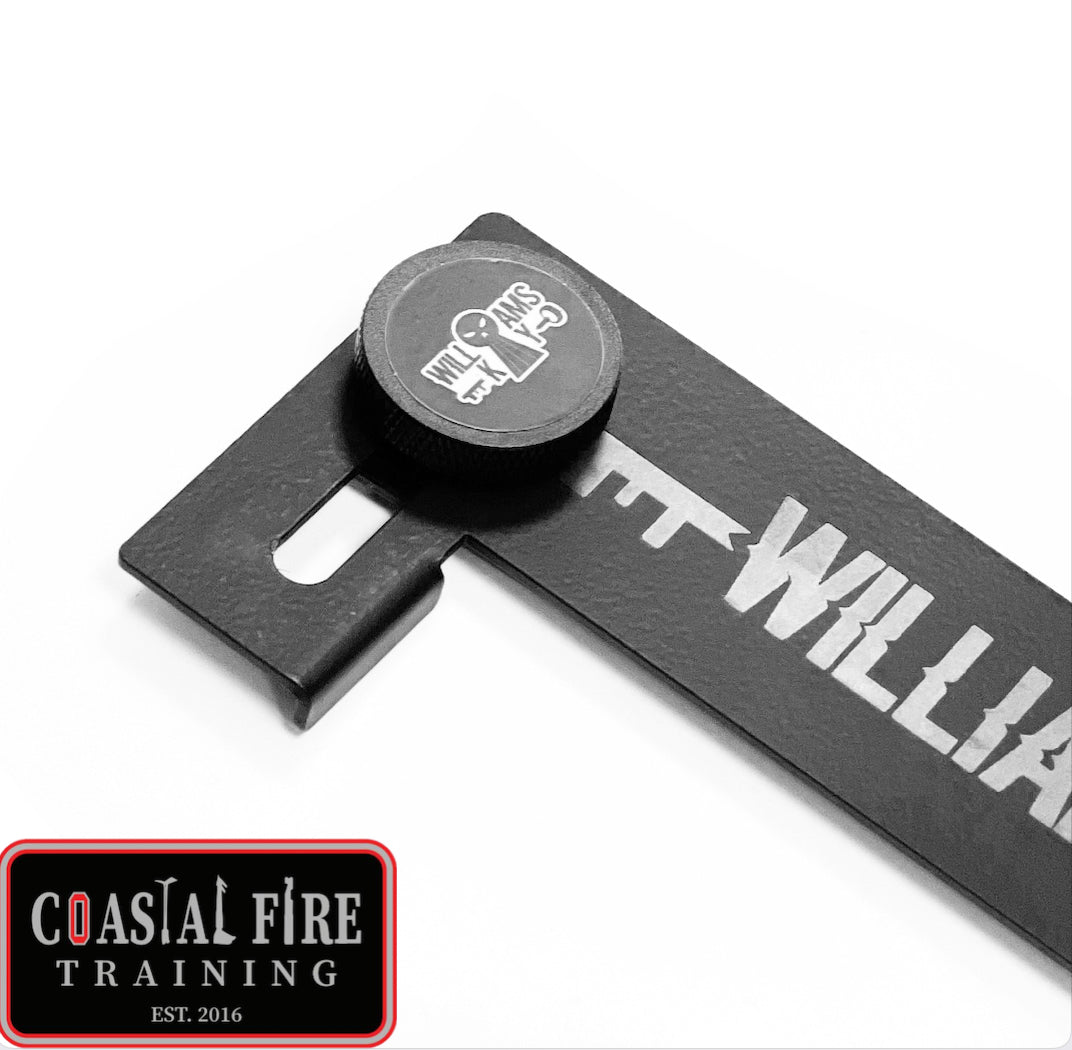 Description
Reviews
Shipping
You asked so here it is; after months of engineering and testing we are proud to introduce our NEWEST product – the Williams Folding Key!

Heavy Duty Soft Entry Tool for First Responders
The Williams Key was developed by a firefighter / door carpenter in urban Los Angeles to gain quick access and make entry to commercial and residential doors and gates on the scene of an emergency response call. It causes little to no damage and weighs almost nothing. The Williams Key can be used on both inward and outward swinging doors, interior and exterior, as well as security gates and a handful of other related applications. It serves as a useful and affordable addition to any forcible entry or soft entry kit; or as a stand alone access tool on any piece of fire or police apparatus.
***Not a prying tool***
Add custom engraving to your cart for more personalization!
Please note that we are owned and operated by active firefighter. Products usually ship within 1-3 business days depending on shift schedule.

Some products might take longer to ship. If a product takes longer to ship we put this info in the product description.

Feel free to email us at sales@coastalfiretraining.com

** Please not that Coastal Fire Training is not responsible for shipping address errors. All orders are shipped to the exact address provided at checkout. If there is an error made and your package is returned you will be charged for reshipment.**
Your Satisfaction is Our Main Concern
Contact us with any issues and we will make it right.