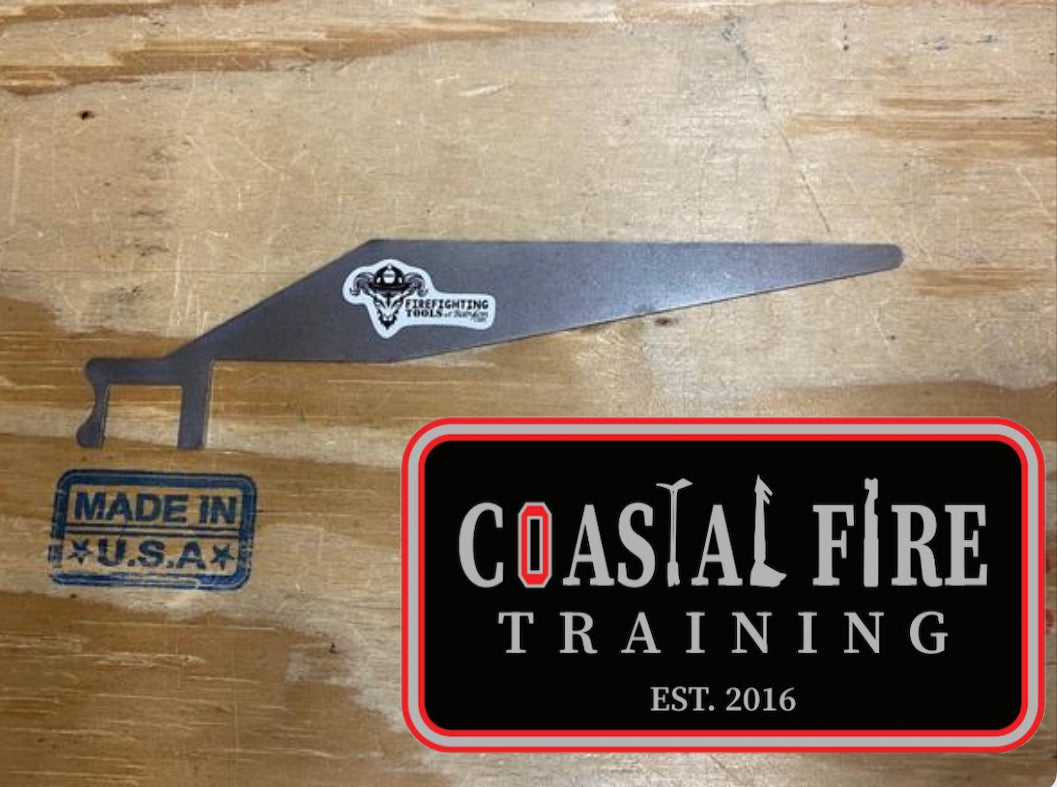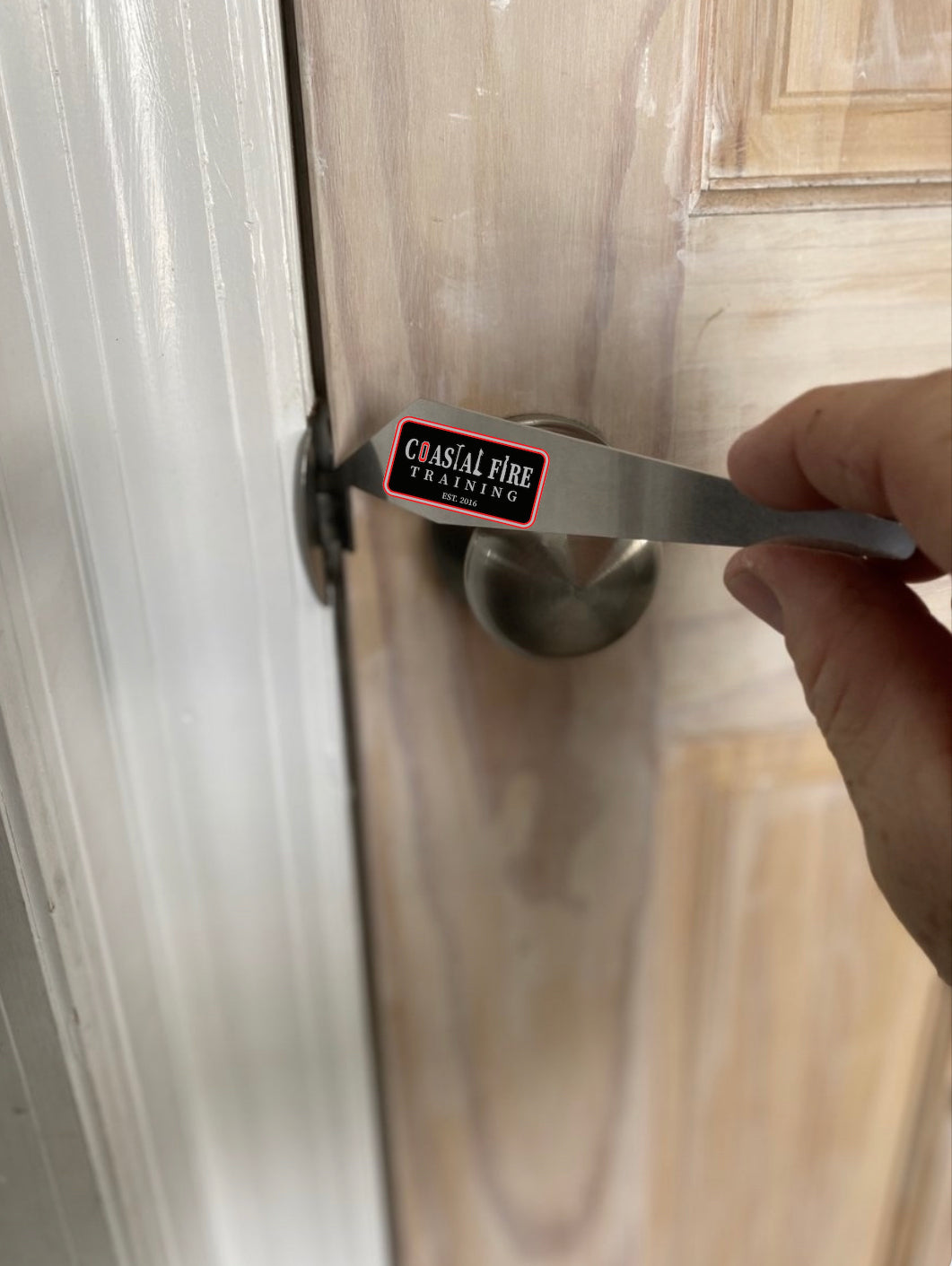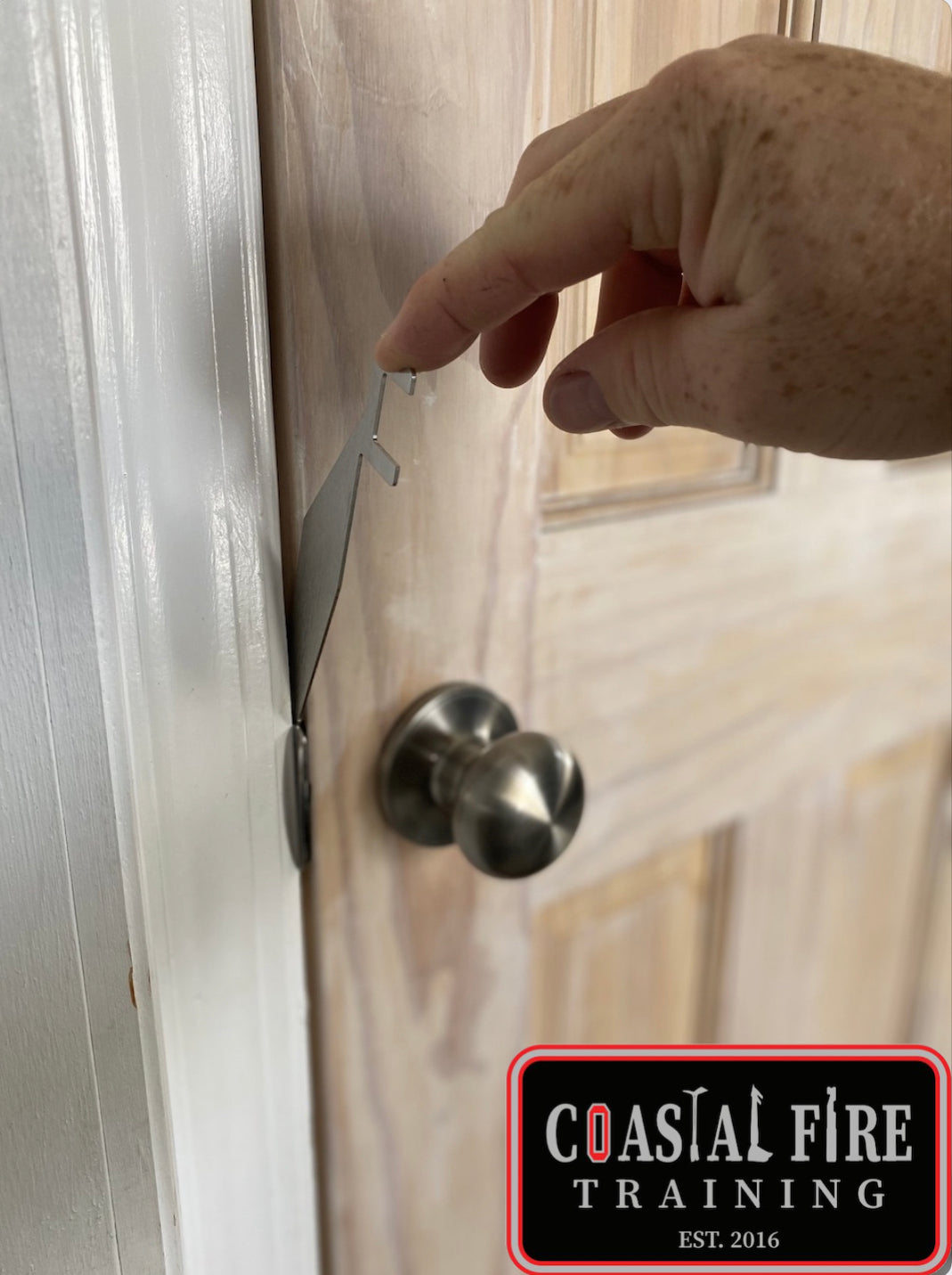 Description
Reviews
Shipping
The old school shove knife just got better! Built similar to a Floss Pick, the FirePik can easily get into tight areas. Use the standard shove knife end like you normally would, except this one is thinner on the end to get behind the lock easier. The wedged end work great on commercial doors. Just put it behind the lock and slide it down and you will see how easily it works. Made of 18 gauge stainless steel, this tool is meant to last.
Made in America
You ask for too many reviews.
I purchased this tool about two weeks ago. You must have asked me to write a review about it about 4 or 5 times by now. If you want an honest review, give it some time and do not pester me about writing a review. I am not going to tell you if I do or do not like it without putting it through its paces.
Please note that we are owned and operated by active firefighter. Products usually ship within 1-3 business days depending on shift schedule.

Some products might take longer to ship. If a product takes longer to ship we put this info in the product description.

Feel free to email us at sales@coastalfiretraining.com

** Please not that Coastal Fire Training is not responsible for shipping address errors. All orders are shipped to the exact address provided at checkout. If there is an error made and your package is returned you will be charged for reshipment.**
Your Satisfaction is Our Main Concern
Contact us with any issues and we will make it right.