Billy G.O.A.T. Aluminum Wedge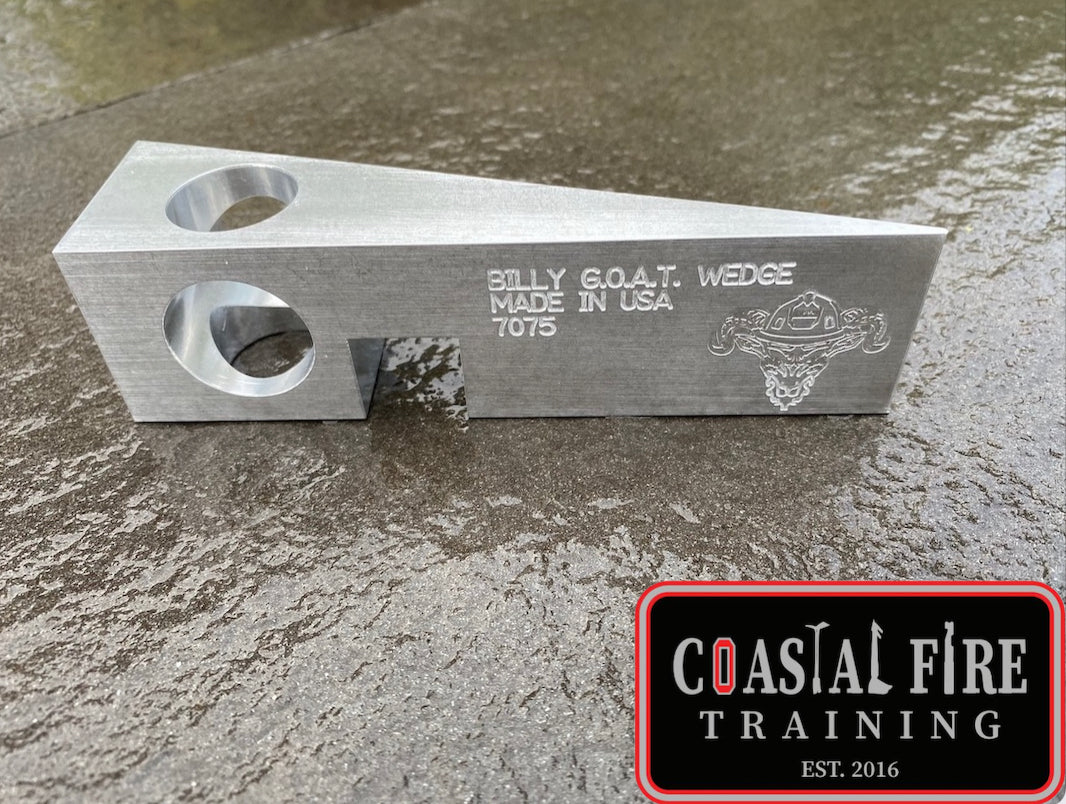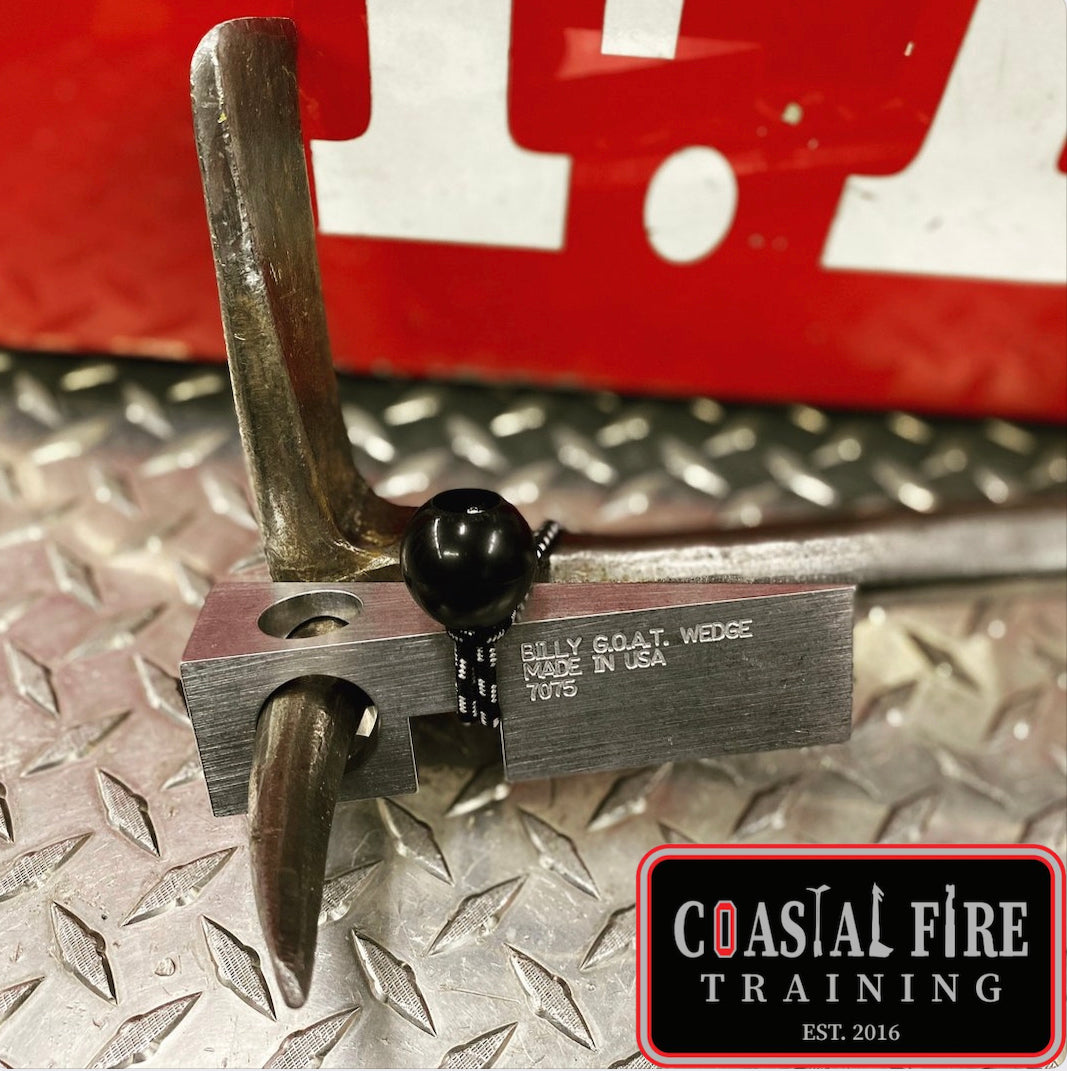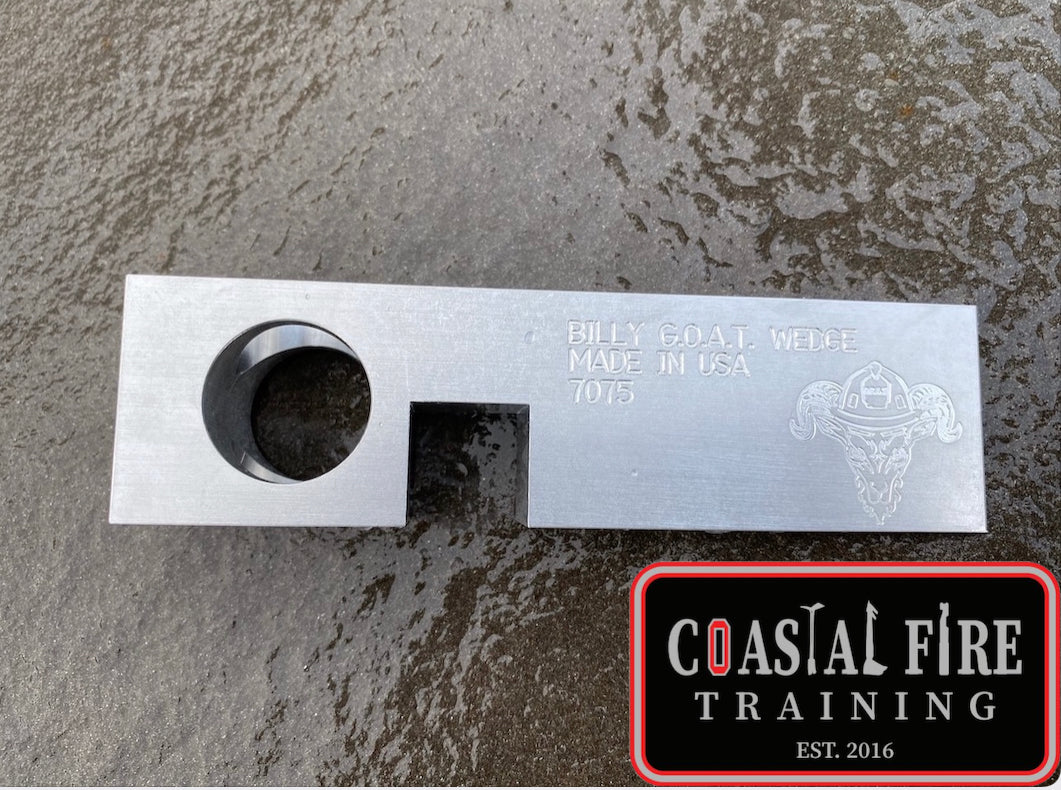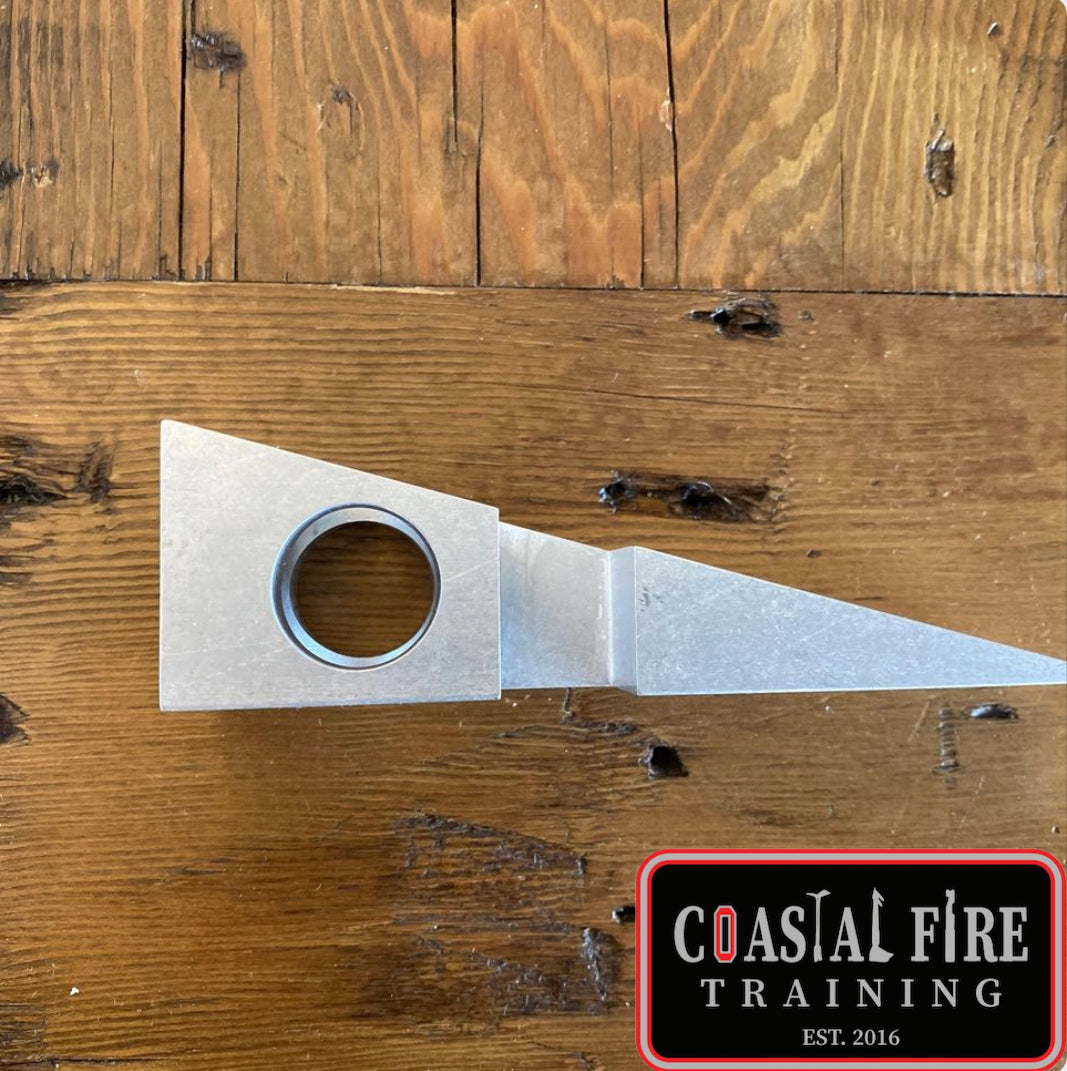 Description
Reviews
Shipping
The Billy G.O.A.T. Wedge is the most innovative Firefighter Wedge available. At only 7 ounces, this tool has multiple uses that can help Firefighters every tour they work without weighing them down.  The Billy G.O.A.T. Wedge 7075 is made of the Highest Strength Aerospace Grade Aluminum (Same aluminum used on Fighter Jets) making it the highest strength to weight ratio wedge on the market. This is the premiere forcible entry wedge. 
Notch cut allows the wedge to perfectly balance on a hinge so that it does not fall out during an advancing hoseline or as people are fleeing
Easily marries to the pike of a Halligan Tool using 

 

"t" shaped holes

Blunt tip gives the wedge more strength at the tip but slim enough to force doors
Notch cut works as a door "de-hinger" by sitting on top of the hinge as you slam the door causing the door to rip off the hinges
Notch cut works as a gas shut off tool
Two Versions of The Billy G.O.A.T. Wedge are available both in the same design
ALL WEDGES INCLUDE A FREE BUNGEE SO YOU CAN EASILY MARRY TO A HALLIGAN
Patent Pending 
Made in USA
Greatest of All Time
Works in ways a standard wooden wedge does not and like the added option of marrying it to your haligan.
Please note that we are owned and operated by active firefighter. Products usually ship within 1-3 business days depending on shift schedule.

Some products might take longer to ship. If a product takes longer to ship we put this info in the product description.

Feel free to email us at sales@coastalfiretraining.com

** Please not that Coastal Fire Training is not responsible for shipping address errors. All orders are shipped to the exact address provided at checkout. If there is an error made and your package is returned you will be charged for reshipment.**
Your Satisfaction is Our Main Concern
Contact us with any issues and we will make it right.