BADAXX OFFICER'S TACTICAL TOOL (T2)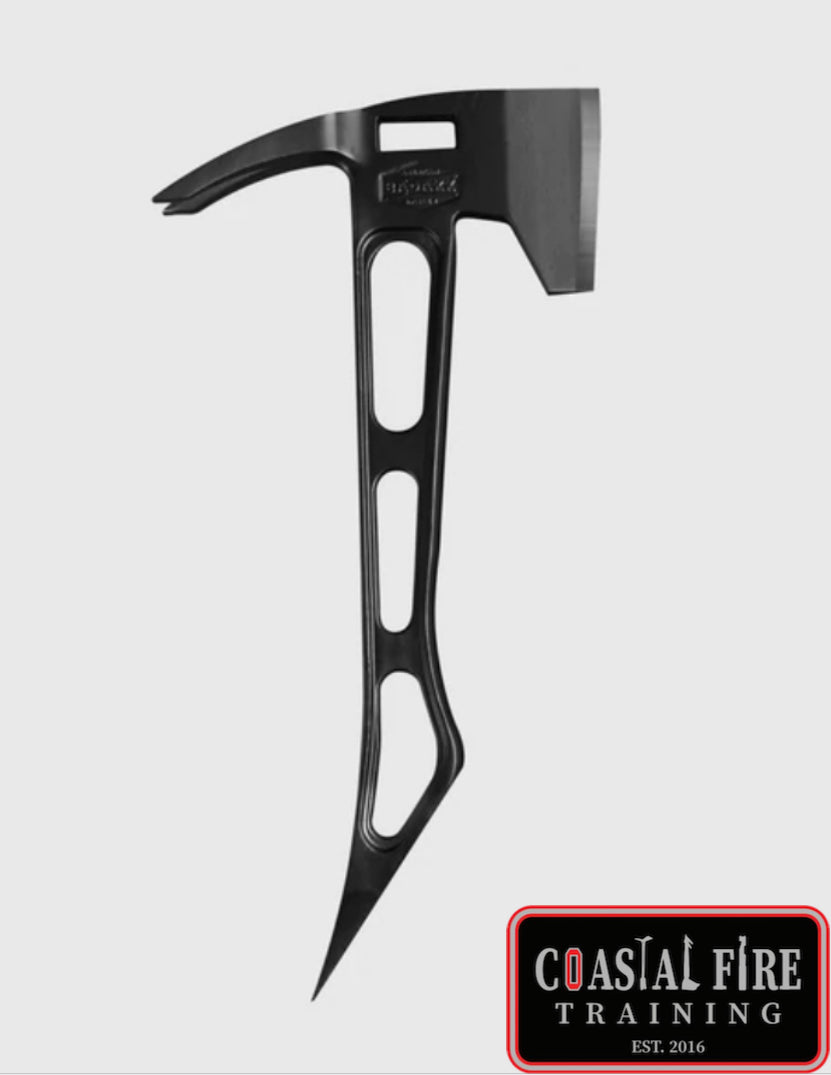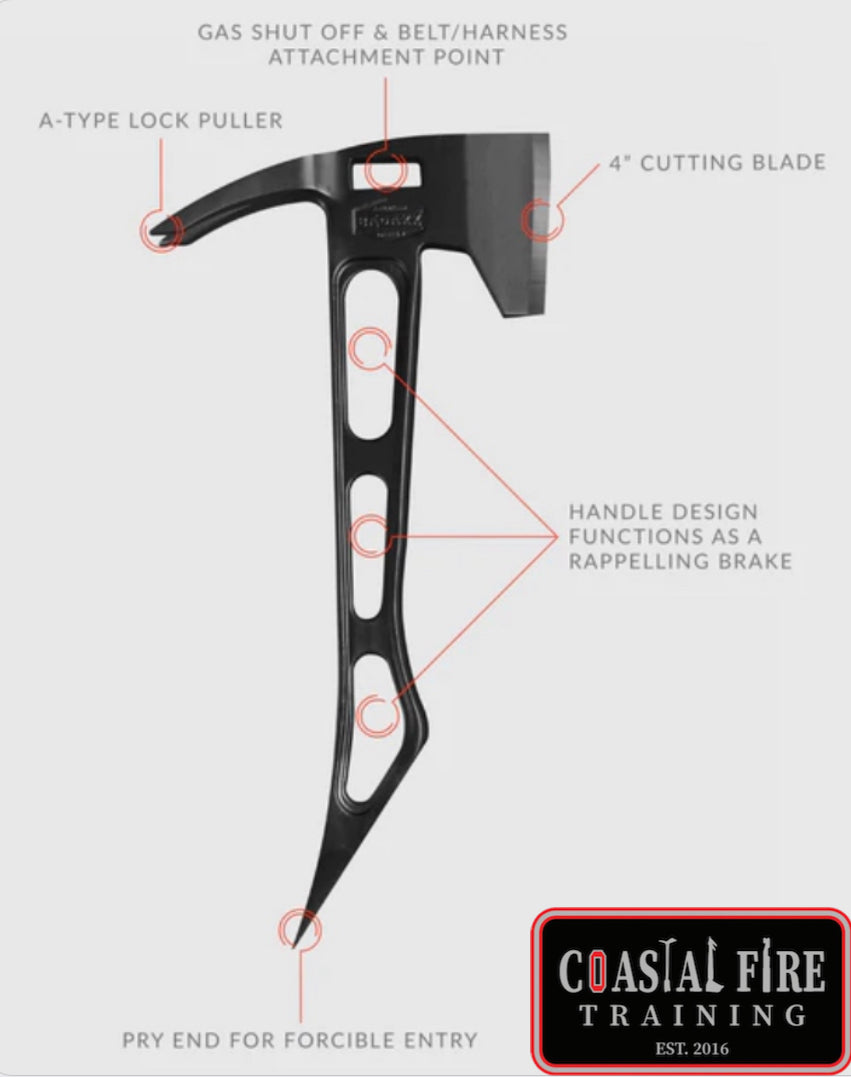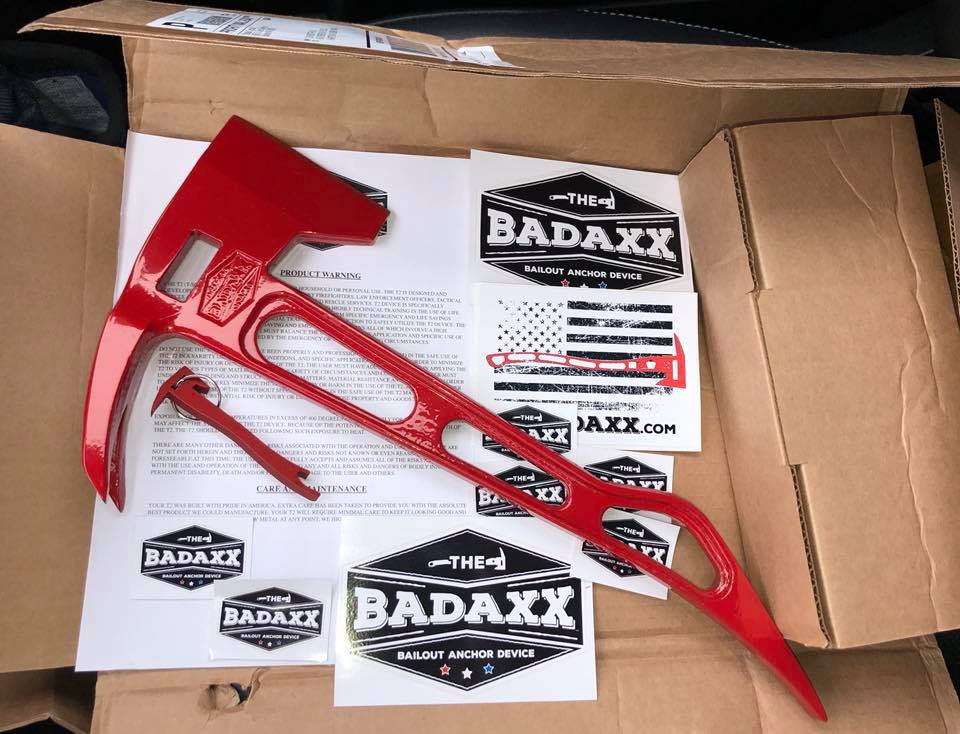 Description
Reviews
Shipping
The Badaxx Officer's Tactical Tool (T2) is the Officer's addition to the Badaxx family. The T2 is a shortened, sharpened version of The Original Badaxx It features a lock pulling claw, 4" sharpened face, gas shut-off/load attachment point, and a pry end handle for forcible entry. There are a series of holes in the handle specifically designed for individual braking resistance during bailout/belaying maneuvers. T2 is a total of 16.5" in length, head length is 8.6", and weighs in at 3.5 lbs. It is one solid piece of steel and of course includes the Bailout Anchor Device feature of The Original Badaxx! Be assured that you have a way out with T2.
** Red is discontinued **
Not quite right
While the size of the tool is perfect for an officer I am not happy with the grip. I find it very uncomfortable to hold. The handle being tapered makes for a very poor grip. I wish it was a more uniform griping area. I'm going to try to modify it with grip tape to adjust for the difference.
Please note that we are owned and operated by active firefighter. Products usually ship within 1-3 business days depending on shift schedule.

Some products might take longer to ship. If a product takes longer to ship we put this info in the product description.

Feel free to email us at sales@coastalfiretraining.com

** Please not that Coastal Fire Training is not responsible for shipping address errors. All orders are shipped to the exact address provided at checkout. If there is an error made and your package is returned you will be charged for reshipment.**
Your Satisfaction is Our Main Concern
Contact us with any issues and we will make it right.