Complete Respectful Entry Kit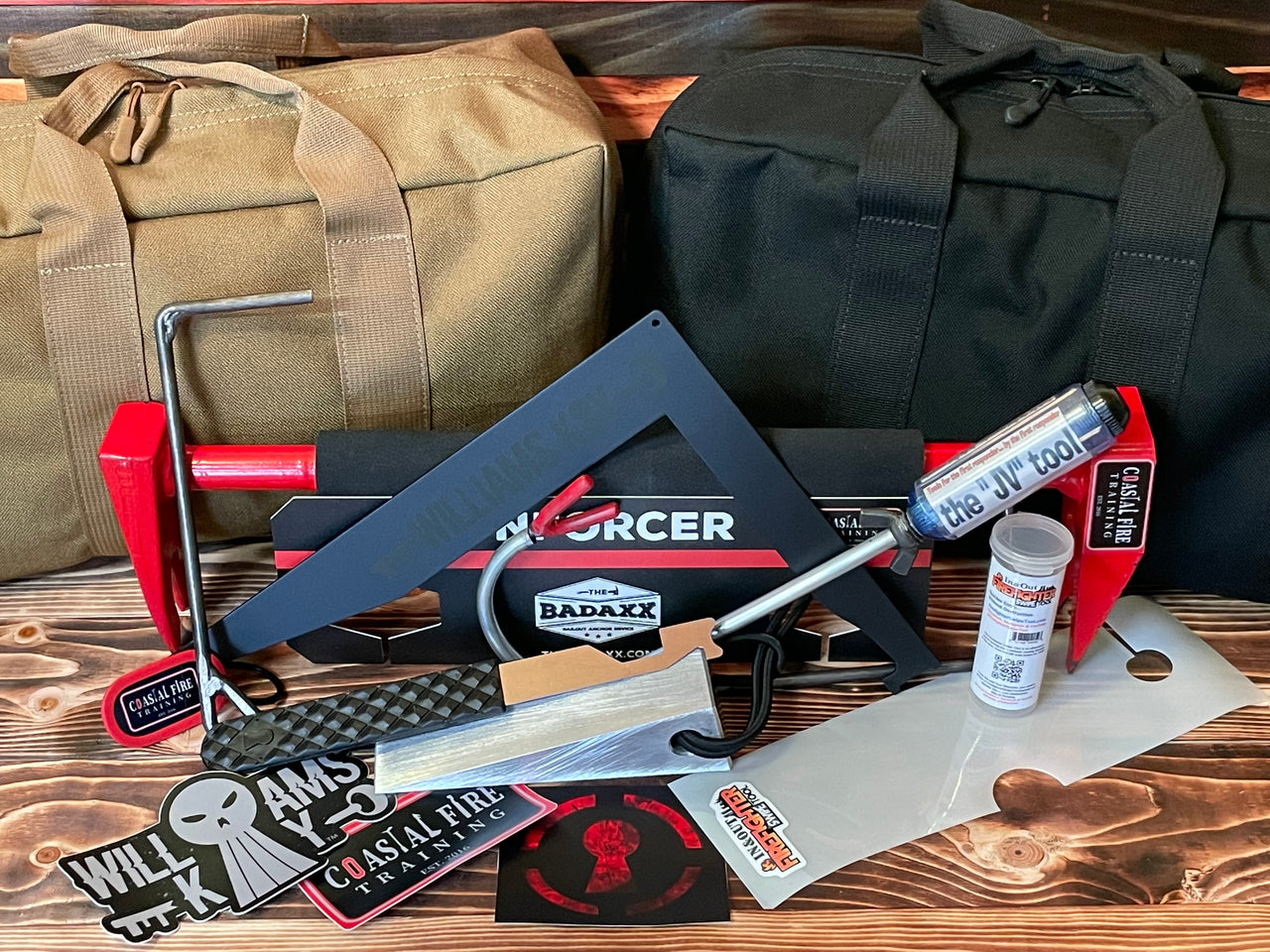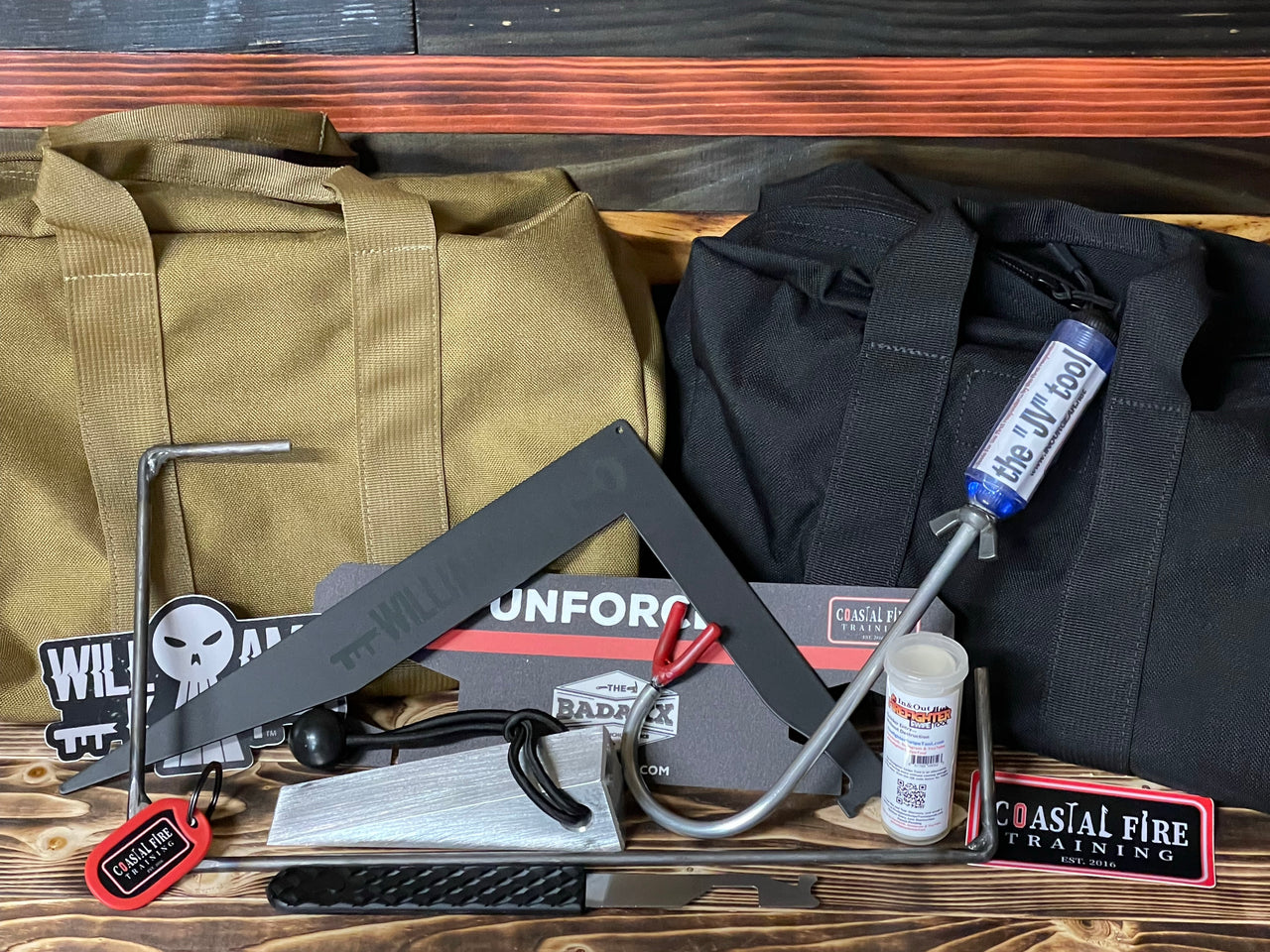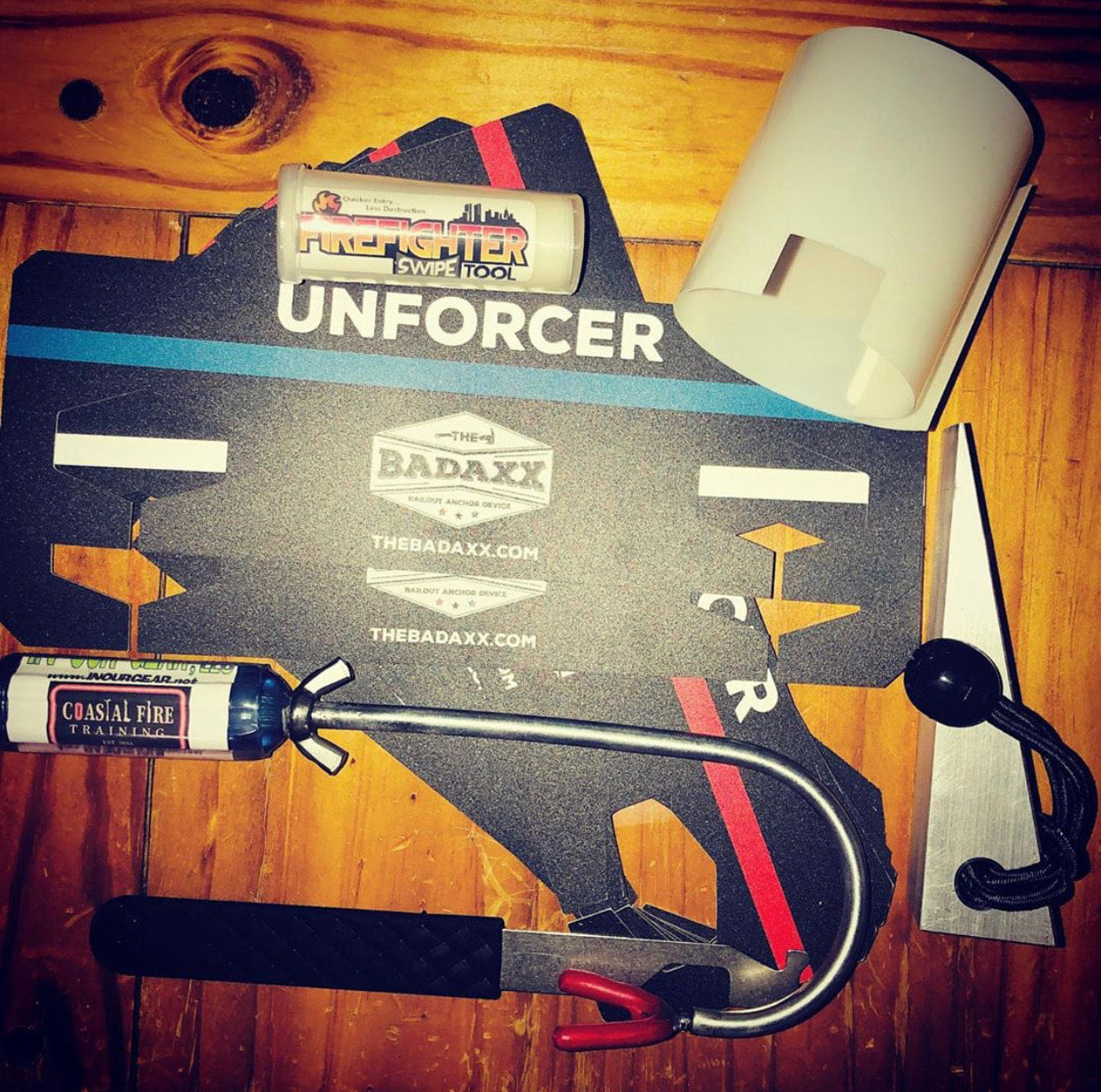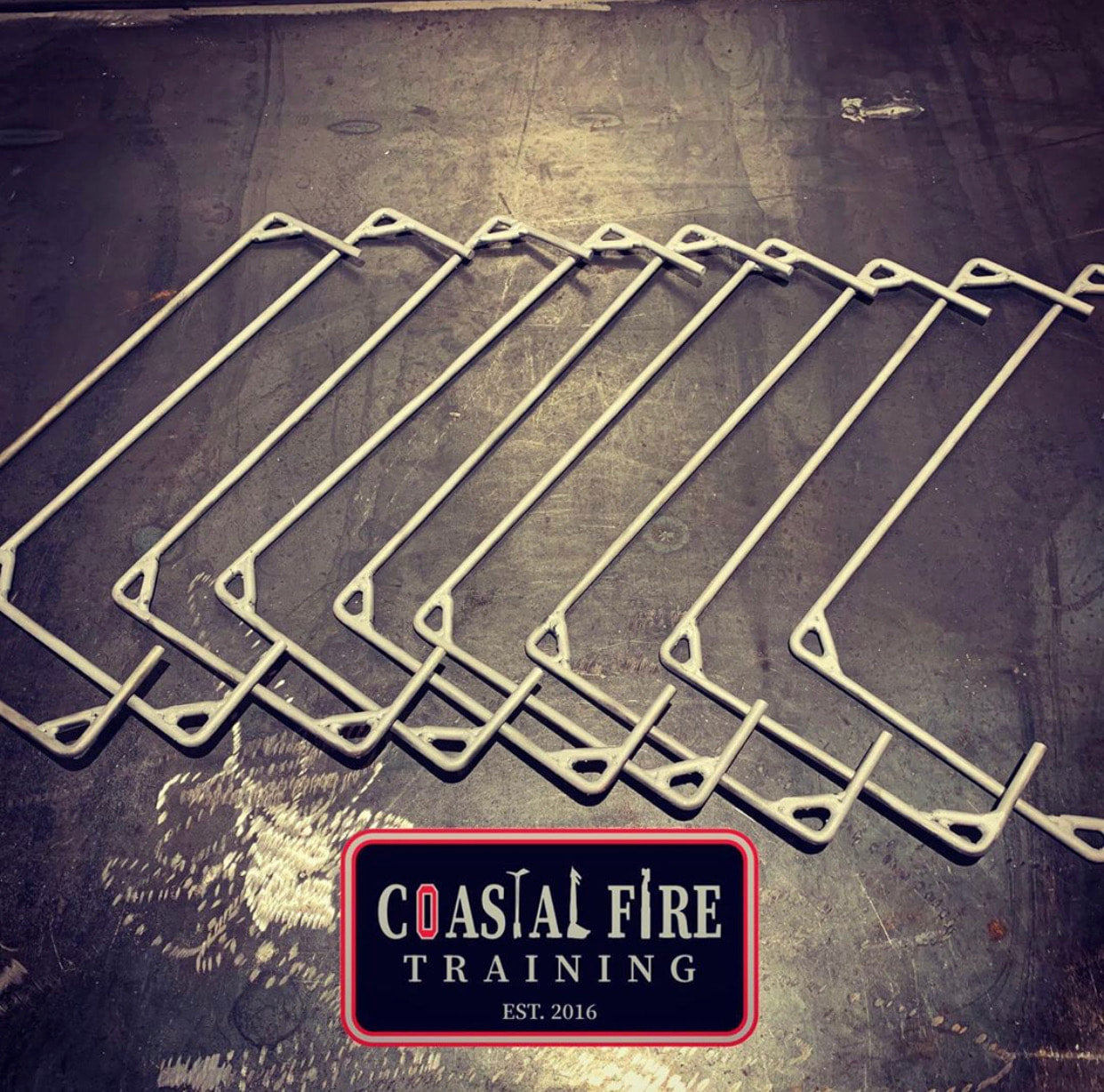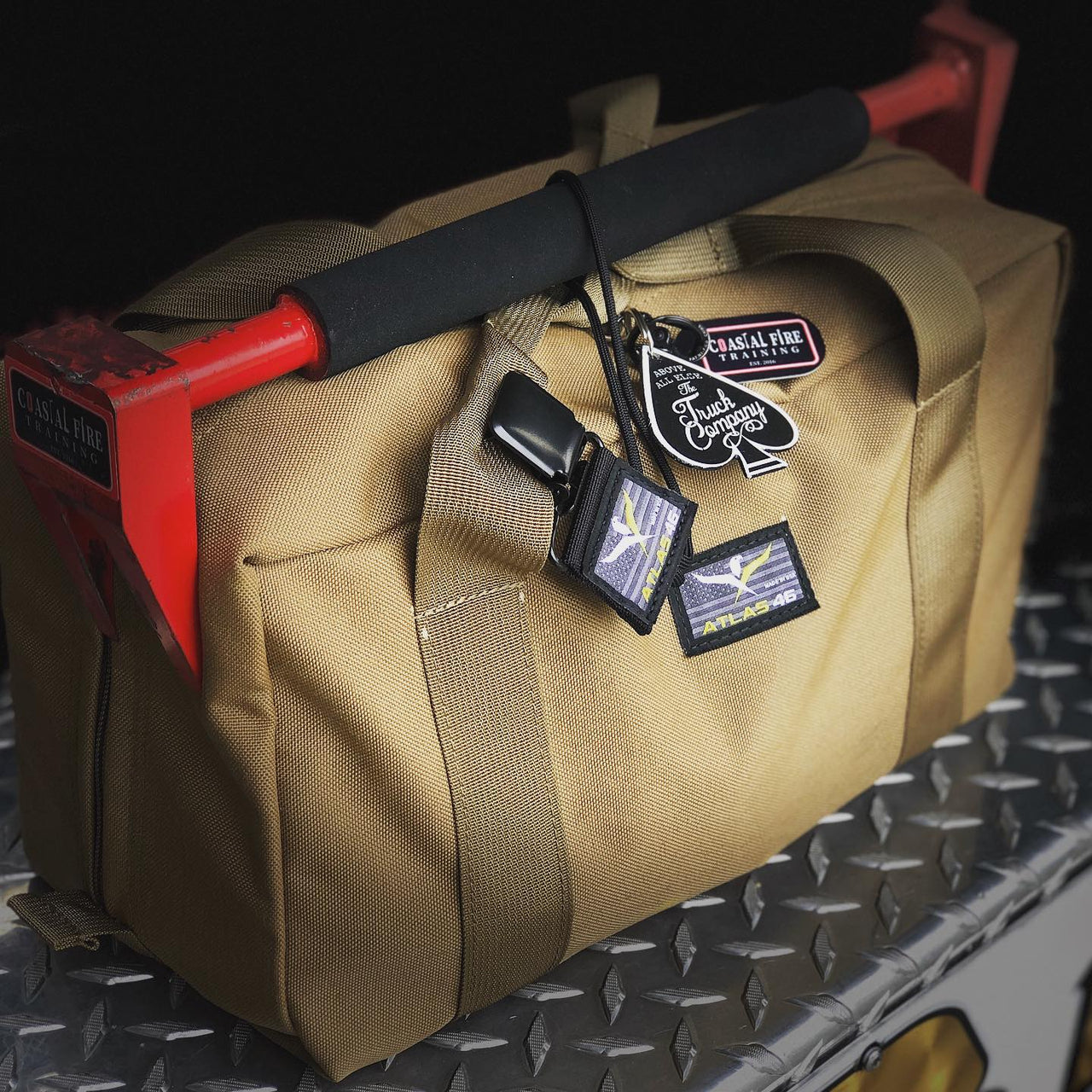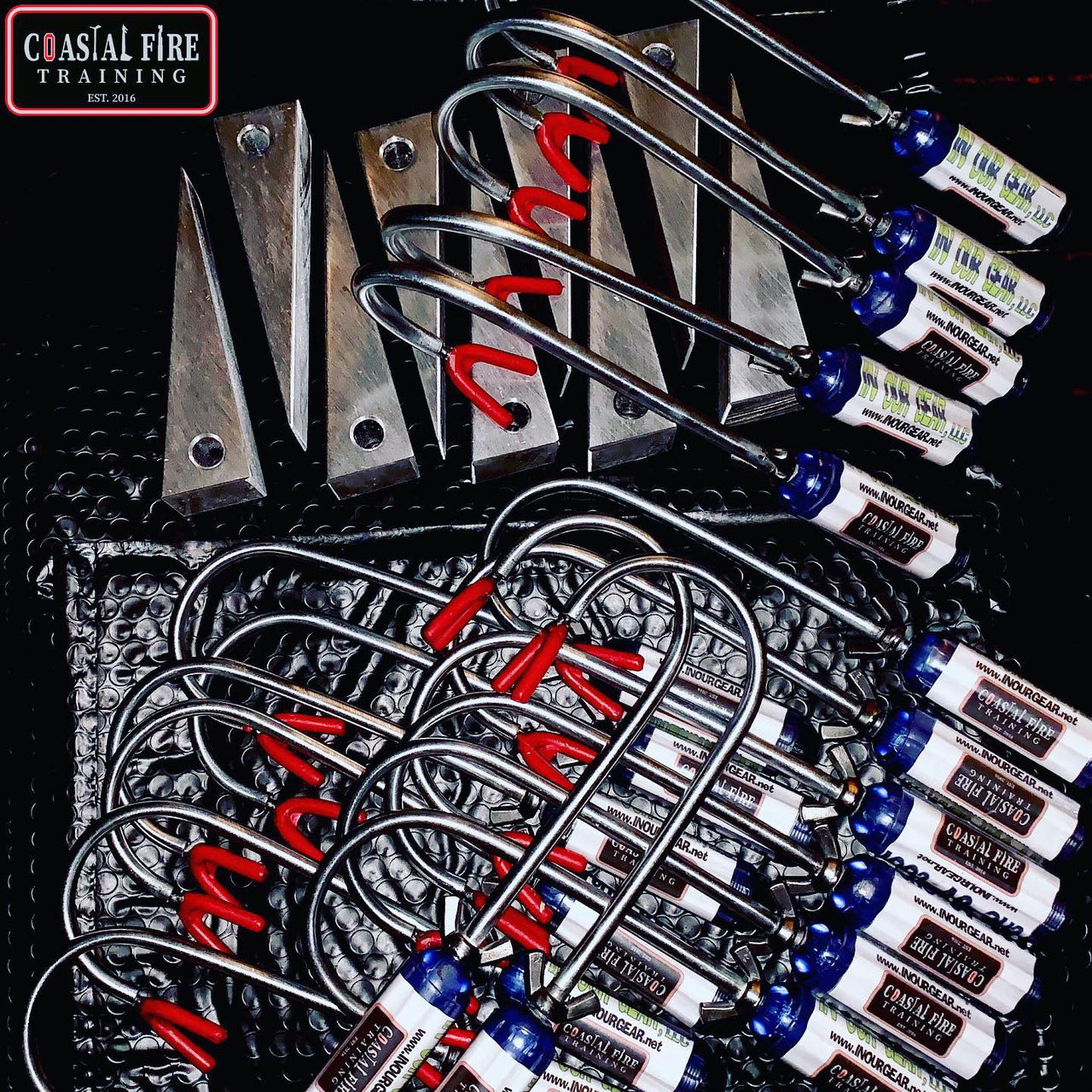 Description
Reviews
Shipping
**Coastal Fire Tool Bag Currently On Backorder

 

- Next batch of tool bags are being made. All orders will be processed in the order they are received.

**
The R.E.K.: Complete Inward/Outward Respectful Entry Kit. 7 Tools & available with an 1000D Cordura® elite tool bag made in the USA, a $60 value! 

We have the exclusive endorsement, partnerships; affiliations with all of the manufacturers represented; involved to package and sell this kit. This means savings for you and a one-stop shop for a complete inward, outward Respectful Entry Kit. You're saving on tool cost, shipping cost, time, and aggravation while getting a prebuilt ready-to-go solution.

What's in the bag?
CFT J-Tool / Double Door Tool

 

(Compare at $36 on TheFireStore.com)
The Williams Key (beveled loiding tool)

 

($30 value!) 
InOurGear, LLC JV Tool [thumb-turning device]

 

($51 value!)
BADAXX Unforcer ($7 value!)
In&Out Firefighter Swipe Tool *New, notched version* ($10 value)
CFT Aluminum force wedge w/ bungee

 

($25 value!)
Sparrows (Locksmith Tool Manufacturer) QuickJim Shoveknife

 

($20 value!)
Optional

 

1000D Cordura® Carry bag. Carry bag is available in black & coyote colors.

 

($60 value!) 
 1000D Cordura® Carry bag
14"x 6" x 8"
Compact enough to be stored in larger tool bags and boxes
Double layer 1000D Cordura® construction to last a lifetime
Full body handles help distribute weight through the bag
Dual #8 Heavy Duty American Made YKK® zippers
Pull tabs to assist with closing of pouch
High quality sewing and materials
Hand crafted in the USA
•
 The J-Tools (double door tool) and beveled loading device are firefighters made right here in Virginia. These are high quality, high strength, and precision-engineered. Used for opening double doors with panic hardware.

• 
The In Our Gear JV Tool is Firefighter owned, Firefighter made, right here in America. It's the most cost-effective thumb-turning device on the market. You can't beat it. Comes with a lifetime warranty against manufacturing defects. 
• The In & Out Firefighter Swipe Tool is made by an FDNY Firefighter and works on inward and outward swinging doors for slick, passive access. The thin container and new notch make this a must-have. 

•
The BADAXX Unforcer is a loiding device with great features, made of rugged material and features knob & lever keepers to hold the door open once access is gained. You're getting in with this and looking great doing it. 

•
Sparrows QuickJim shove knife. This isn't your average fire service shove knife... this is a professional tool with a perfect design and made of high-quality material. This is the tool used by professional locksmiths and sold by THE leading locksmith tool manufacturer. 

• The Aluminum Force Wedge with bungee is high quality, high strength, and softly and respectfully gaps everything you need - handheld or with a light tap of a mallet. Things get disrespectful (conventional FE)? Drive it home; it will take all of the abuse you need it to. Made of 6061 aluminum.
Firefighter owned, firefighter supplied, using American 🇺🇸 & veteran made/ sourced material. Thank you for supporting firefighter small business and thank you for your interest in #REK. Respectful Entry Kits greatly improve citizen satisfaction with you, your fire department, and save time and money for your FD and your citizens. Saving lives, time, and money. A small investment in our craft. 
*Contact us for international shipping quotes. 
Complete Respectful Entry Kit
Complete Respectful Entry Kit
We purchased a kit a couple years ago. After using training with it and using it we decided we need a second kit for our 2nd Station.
This is a great kit with quality gear.
This is a great kit with quality gear. The Atlas gear bag is well made, and should hold up well to years of use. The tools fit well in the bag, with enough room to add additional equipment as desired. After watching the training videos, I have added the Sparrow Long Shot and coupled the kit with a 16" Truckman's Tool, along with a few additional hand tools (hammer, screwdriver, etc). Looking forward to using and teaching with this kit at my department! #respectfulentry
[****]
Truly professional service and customer support. Top quality products for a emerging fire service way of entry.
Please note that we are owned and operated by active firefighter. Products usually ship within 1-3 business days depending on shift schedule.

Some products might take longer to ship. If a product takes longer to ship we put this info in the product description.

Feel free to email us at sales@coastalfiretraining.com

** Please not that Coastal Fire Training is not responsible for shipping address errors. All orders are shipped to the exact address provided at checkout. If there is an error made and your package is returned you will be charged for reshipment.**
Your Satisfaction is Our Main Concern
Contact us with any issues and we will make it right.